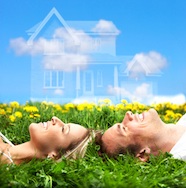 "I was able to help Ms. Peterson, with an initial credit score of 559, qualify for an FHA loan requiring a minimum credit score of 640! What a great feeling to be able to help someone achieve their dreams of home ownership!" -Roosevelt Reynolds
Dallas, TX (PRWEB) May 26, 2011
Roosevelt Reynolds with Reynolds and Associates was recently able to provide Peterson, an Alabama resident, with an FHA home loan approval thanks to the success of S&S Private Capital's S.O.S. – Score Optimization Systems. "When I initially heard about Score Optimization Systems and their Guaranteed Home Loan Approval Program, I was a little pessimistic about their promises after being burned by other companies in the past who offered credit repair services," said Reynolds. "However, after speaking with the staff at S&S Private Capital, I was extremely impressed with their knowledge and expertise in credit score optimization and the Consumer Laws governing how information is reported. They understood the underwriting and credit score requirements I needed to achieve in order to assist certain credit challenged clients in qualifying for the mortgage loans they desired. With S.O.S. and their credit report technology, I was able to help Ms. Peterson, with an initial credit score of 559, qualify for an FHA loan requiring a minimum credit score of 640! What a great feeling to be able to help someone achieve their dreams of home ownership!"
Gene Schwalen, CEO of S&S Private Capital, Inc., developed his S.O.S. - Score Optimization Systems to help individuals overcome past damaging mistakes and reporting errors allowing them to regain the financial freedom, security and purchasing power that is so important into today's society. After filing bankruptcy himself many years ago, Schwalen was able to overcome his credit challenges and purchase a home for his family in less than 12 months. Due to his research and experience over the years, S&S Private Capital has been able to assist thousands of individuals, families and businesses across the country realize all of their financial goals. "Most Americans have witnessed unforeseen life challenges or have made bad financial decisions and mistakes in the past, a lot based on the lack of education in credit and money management. Experiencing the tremendous adversities and stresses caused by mistakes I made that resulted in a poor credit rating and being able to prevail after those challenges, I decided to dedicate my knowledge and expertise to helping others who have felt the pains of bad credit as well and truly want to make a positive change in their life," expressed Schwalen.
Credit reporting inaccuracies are almost inevitable these days. In fact, the latest research performed by the U.S. PIRG proved that 79% of the credit reports surveyed contained either serious errors or other mistakes of some kind. With the staggering evidence of these credit reporting mistakes in addition to the much stricter lending guidelines, many mortgage providers like Roosevelt Reynolds are now more than just home loan specialists, they are becoming solution providers. "It is a tremendous gift to be able to provide home loans for all of my clients regardless of their credit struggles. And with S.O.S. and their staff, I feel like I am more of a solution provider for my clients instead of just a mortgage expert," stated Reynolds.
S&S Private capital and its S.O.S. – Score Optimization Systems executes the rights of their clients according to Consumer Laws including the Federal Fair Credit Reporting Act and Fair Debt Collection Practices Act to challenge negative items and ensure any and all information that is inaccurate, erroneous, obsolete or unverifiable is removed from the client's personal credit report while tremendously and successfully optimizing their credit rating.
S&S Private Capital, Inc. and its S.O.S. – Score Optimization Systems focus on credit report repair, and more importantly, credit score optimization, while educating clients on how to obtain all their home loan and financial goals by effectively utilizing their credit as a tool, and not as a means. In business since 1998, the developers of Score Optimization Systems, have helped thousands of individuals, families and businesses across the country and continues to assist thousands of new clients each and every year in realizing the gift of a great credit rating and the value it brings.
###