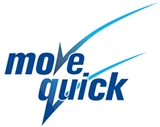 Glasgow, Scotland (PRWEB UK) 24 February 2012
With Scotland house sales deeply affected by the credit crunch, a new style of Scottish estate agency has emerged, equipped for the challenges that lie ahead.
Principal among that new style of Scotland house sales is Move Quick, established to offer attractive possibilities to those selling their home, buying a house or wishing to invest in property.
Operating solely in Scotland, Move Quick is specifically tailored to the country's unique system of conveyancing.
House sellers have the option of a range of services – a fast, no-nonsense offer followed by a speedy transaction that makes funds available right away after Scotland house sales.
Alternatively, house sellers can market Scotland house sales to other buyers through Move Quick, who use the leading Internet portals like Rightmove, Zoopla, Prime Location, S1 Homes, Property Finder, Find a Property and Globrix to name but a few.
Recognising the difficulties some clients face, Move Quick can come up with a sellers' package that involves no up-front costs. Fees are paid at the end of the transaction and they can be on a fixed basis or a percentage of the selling price.
House buyers are fortunate to discover great value properties in the window of Move Quick's offices at 148 West Regent Street in Glasgow or, more popularly, on its website.
In contrast to the early days of the credit crunch, investors are turning to property in great numbers to secure steady, long-term growth.
The buy-to-let market is booming and Move Quick regularly unearths property gems at very reasonable prices. Again, these can be viewed at the company's bespoke website for investors, http://www.movequickpropertyinvestments.co.uk
In addition, the Move Quick brand is regularly promoted through radio and newspaper advertising campaigns, which draws even more people to the website.
Founder Barry Chuwen said, "For a variety of reasons, the old way of selling and buying property is finished. We are a very modern company that makes best use of new technology. We recognise that people are more likely to go online when they are looking to buy a home. And our various partnerships with other property portals allow us to reach an audience of millions. Many people lost trust in the property market. Through our honest way of doing business – we are regulated by the Office of Fair Trading and the Property Ombudsman – we are winning back that trust."
About Move Quick
Integrity and honesty come standard with Move Quick. They only deal in Scotland house sales. Their staff is committed to providing a friendly and efficient service at all times. The properties will be sold through the agency and can be viewed at any time. They will not tie clients into "options" to purchase. They leave buyers free to choose their own solicitors when it comes to closing the transaction. Move Quick does not encourage the use of any specific legal firm as they believe that could damage transparency. For more information visit http://www.movequick.com.
Media Contact:
Paul Drury
01416380081
paul(at)medianow(dot)co(dot)uk
###