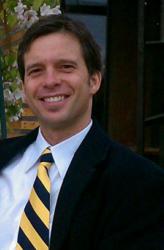 LinkedIn is a powerful online tool, but I'm going to share other critical technologies and resources that a successful recruiter needs to integrate into his or her practice.
Merced, CA (PRWEB) May 31, 2012
Scott Robarge Another8 founder and a widely recognized thought leader in technology recruiting, is offering free recruiting advice on Twitter and LinkedIn for companies and candidates. Another8 is a recruiting consultancy which partners with a variety of early to mid-stage technology companies helping them scale their organizations to meet their current and long term talent acquisition goals. Mr. Robarge started Another8 after a successful career as Recruiting Operations and Technology Manager at Salesforce, with a focus on global recruitment processes. Scott Robarge has also worked with Greylock, Rypple and other top technology companies.
Scott Robarge Twitter followers will receive daily tips and tricks on recruiting outstanding professional talent; defining, documenting and establishing recruiting process, programs and technology to achieve scale; recommending, implementing and administering recruiting technology; college recruiting strategy and programs and employer branding. Scott Robarge LinkedIn followers will also get regular updates and information to help achieve their recruiting goals.
"I've used LinkedIn since 2004 for networking and seen firsthand how professional connections can lead to finding the ideal job or identifying the perfect candidate, but there are other ways less well known" says Scott Robarge, "I'm excited to share ideas and strategies on Twitter and LinkedIn that are being used by many of the thought leaders and professionals on the forefront of the Recruiting industry."
Scott Robarge's technology recruiting blog: http://scottrobarge.com is a must-read for human resources executives and recruiting professionals from coast to coast. "Technology and social media have helped transform talent acquisition in ways that were unthinkable several years ago and the next generation of recruiting experts will benefit from Scott Robarge's experience," says one leading technology executive.
"As of March 31, 2012, professionals are joining LinkedIn at a rate of approximately two new members per second," says Scott Robarge "LinkedIn operates the world's largest professional network with over 161 million members in over 200 countries and territories. LinkedIn is a powerful online tool, but I'm going to share other critical technologies and resources that a successful recruiter needs to integrate into his or her practice."