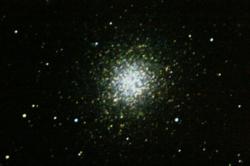 Scott Tucker's photos are 'Out Of This World'...
(PRWEB) January 05, 2013
GadgetsMadeSimple.com widens the recognition of Scott Tucker's high-tech photography in a recent article and inspires the website with a full category expansion. Tucker has been pursuing astro-photography for 15 years, aided by advanced technology, a keen eye for creative composition, and a desire to push the boundaries of imagination.
Scott Tucker began photographing the night sky upon moving to Arizona in 1997. His skills were honed using ultra-long exposures to capture the light from distant star systems and galaxies on 35 millimeter film. Tucker credits his experience with film photography with giving him the solid artistic foundation that has lead to his success today in the world of digital images. The field of astrophotography demands that photographers stay on the cutting edge of technology, so while Scott Tucker comes from the old school, today he avails himself of all of the latest and greatest equipment he can access.
According to the recent gadgetsmadesimple.com article Tucker's photos are 'out of this world'.
In addition to the fact that his photography produces stunning images of formations that are light-years away from Earth, he takes these images from his back yard in Tucson, Arizona. While Tucker uses a variety of some of the most recent and technologically advanced shooting equipment, these images are not taken from a spacecraft or lab. In spite of this, his images are so breathtaking and clear that they have been used in science magazines and in journals from Italy and South Korea.
The Gadgets Made Simple article further added that in addition to Tucker's skill, the clarity of his photographs and his ability to shoot images so far away are due to charged-coupled device (CCD) imaging.
Since the images that Tucker is taking are of galaxies, stars and celestial bodies that are incredibly distant, the ability to detect minute amounts of light is essential. As gadgetsmadesimple.com explains, CCD imaging is based on the photoelectric effect, which was discovered by Albert Einstein in 1921.
CCD imaging divides a silicon chip into thousands of squares called photosites. Each photosite corresponds to a pixel in an image. When light photons strike a photosite and an electron is generated. The more electrons that hit a photosite, the brighter the pixel ends up being.
Scott Tucker's collection of images taken with a variety of SBIG cameras, high resolution telescopes and image filters includes nebulae, clusters, galaxies and various wide shots. High resolution versions of his images (taken from his backyard in Arizona) with interesting background information are available at his website.
"Because Gadget Lovers are sure to find the technical and visual aspects of Astrophotograpy truly captivating, we've taken inspiration from Scott Tucker and added an entirely new section to our website by extending our inventory of "Gadgetinfo" to include Astrophotography," said Dan Lewis, Editor of GadgetsMadeSimple.com.
Gadget lovers now have a website that is entirely devoted to helping people make their life easier and more straightforward by offering a platform where advice, tips, reviews and guidance can be shared. Even though gadgets are intended to make things easier, they can be frustrating, but gadget lover's is committed to exposing the benefits of gadgets. To discover more about gadgets check out gadgetsmadesimple.com.