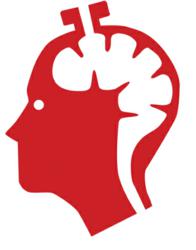 New Retirement Educational Website Called "Annuity Arizona.org" is released by the Estate Preservation Advisors
Sun City, AZ (PRWEB) April 11, 2012
A Scottsdale, AZ company doing business in Sun City, Arizona, Estate Preservation Advisors has teamed up this week with Annuity Think Tank to create a new educational retirement income website called Annuity Arizona. The new informative retirement website will feature daily retirement and income planning content including blogs, articles, and retirement focused white papers. Annuity Arizona will also highlight relevant retirement videos focused on the importance of contractually guaranteed lifetime income.
Many of the latest retirement studies reveal that baby boomers are completely rethinking retirement. Instead of looking for growth and high returns, the fear of outliving their nest egg has turned the focus to preservation of principal, safety, and income. As baby boomers and retirees in Sun City and other neighboring parts of Arizona search the web for the best retirement information, the need for up to date and unbiased research is crucial. The site, http://www.annuityarizona.com was designed to make retirement education easy for baby boomers online. The site updates new retirement relevant information and articles on a daily basis and can serve as the one stop shop for retirement edification for Sun City baby boomers.
About Estate Preservation Advisors
While most financial service firms attempt to be everything to everyone, Estate Preservation Advisors focuses exclusively on the needs of retirees age 50 and over and their specific financial problems and opportunities. Estate Preservation Advisors is a company designed to assess a retiree's current financial situation and focus a long-term plan of growth with safety that reaches the individual goals of the client.

Estate Planning - How to set-up and administer your estate using a trust or will, to ensure that your desired beneficiaries are provided for and to expedite the settlement of your estate when you pass away. Proper planning can avoid or minimize estate taxes.
Retirement Income Planning - Learn about strategies designed to allocate investments to reach desired income levels while avoiding Social Security and IRA taxation.
Annuities - Understand what annuities are and how they work. It is essential to protecting and growing your hard-earned savings. Annuities are a powerful vehicle, enabling you to grow your money tax deferred.
Life Insurance Planning - Insurance reviews and 1035 enhancements.
Long-Term Care Planning - How to avoid 'spending down' your assets to receive Long-Term Care.
Investment Conservation - How to increase and protect your assets and income at no cost to the client.
Unique Solutions to Problems - How to have your investments keep pace with the stock market while having your principal guaranteed.
About Scott Bird
Scott E. Bird, Founder and President of Estate Preservation Advisors, is a Certified Retirement Income Management Specialist and a graduate of Tufts University in Economics. Scott has been an annuity and life specialist assisting retirees for over 15 years to preserve and protect their estate, health and assets wisely. He uses his years of experience and skill in the Estate and Insurance industries to address the growing need to educate and advise seniors how to best structure, protect and grow their hard earned retirement funds. Scott's experience in educating other investors about safe, conservative strategies for this volatile market have made him a sought after annuity specialist.
About Annuity Think Tank
Annuity Think Tank's vision is to be the first place advisors and consumers come to for innovative annuity solutions, unbiased annuity education, annuity research, and the most comprehensive annuity information on the web. Advisors and financial professionals, please visit our site designed for you at Annuitythinktank.com. For further questions contact us toll free at (855)888-6494 or email us at info(at)annuitythinktank.com. We appreciate any and all feedback including new video ideas, blogs, and annuity concepts.