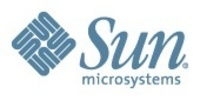 The Network is the Computer
MENLO PARK, Calif. (PRWEB) August 19, 2008
When:
9-10 a.m. PDT, Friday August 22
http://www.blogtalkradio.com/shiftradio
How to Listen to the Live Show:
Visit http://www.blogtalkradio.com/shiftradio, and dial (347) 539-5008 to ask live questions. To submit questions for on-air discussion prior to the show, send them to shiftradio@sun.com by Thursday, August 21.
Podcasts will be posted after every show at: http://www.blogtalkradio.com/stations/sunradio/featured.aspx.
About the Guest:
Starting at Sega of America, Scott has worked on many titles and technologies which led him to his current position, after the acquisition of Sega mobile by Nokia. Named one of the top game designers under 30 by The Escapist magazine, Scott has pushed the envelope of creative game development beyond his peers. The producer on the first MMORPG for mobile phones, titled "Pocket Kingdom," Scott has recently launched his newest game "Reset Generation." Playable over the network, against desktop players from the browser, Scott has, once again, raised the bar for game developers everywhere.
Upcoming Guests:
For more information on future SHIFT Radio guests, visit: http://www.blogtalkradio.com/shiftradio.
About Sun Microsystems, Inc.
Sun Microsystems develops the technologies that power the global marketplace. Guided by a singular vision -- "The Network is the Computer" -- Sun drives network participation through shared innovation, community development and open source leadership. Sun can be found in more than 100 countries and on the Web at http://sun.com.