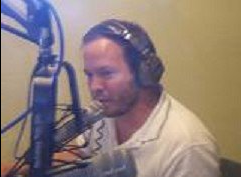 It's time to break from status quo of left vs right politics and now is the perfect opportunity.
Land O Lakes, Florida (PRWEB) June 01, 2011
Scott Keller joins the race as an Independent candidate for President for 2012, offering a very unique approach. He believes that the people are the solution to most issues rather than money. With a bold new vision and plan which approaches traditional issues from innovative directions he believes that every issue has a solution almost everyone can be happy with that just hasn't been considered yet. He also believes large and challenging but very worthy goals for the country can be achieved with the same approach. His primary focuses are on returning power and freedom to all of the people, and permanent and realistic solutions to America's economic issues at every level of society.
Scott Keller gives people solutions they can support regardless of party, background, financial standing, or anything else.
Albert Einstein is quoted as saying, "Insanity is doing the same thing over and over again and expecting different results."
It's time to break from status quo of left vs right politics and now is the perfect opportunity.
Here are some examples of what can be done according to Scott:
For the economy and debt – One major problem which must be fixed is the nation is operating unconstitutionally. The Federal Reserve is unconstitutionally printing money and charging the people interest for it, while the Federal Government is encroaching into people's lives when it shouldn't be. Some will offer the "elastic clause" as justification for it, but doing so is just manipulating the people, not doing what's in their best interests.
For most problems – share ideas with people and let local people innovate and implement solutions that will work for them. The needs and wants of people in NYC are far different than those in Fargo, ND. No more one-size-fits-all mentality.
People's freedom and power have been eroding for far too long and it's time to give them back. The people have been ignored for far too long and it's time for representatives including the President to start listening to them and having open dialogs with them. Encourage journalists at every level to get involved in this since they are great at finding and reporting on things that others have a hard time knowing to look for.
Ideas such as a 4 hour work day, 0 unemployment, and free retirement at 50 are very possible without any Federal involvement. Unprecedented high levels of education, very customized for each student, can be achieved without Federal oversight of any kind. Bold and innovative new ideas such as The Venus Project, the Atlas Project and exchangeless local economic models that work for the people rather than against them can be implemented and tested. This is just to name a few.
"There's nothing that we cannot accomplish together unless we do nothing",
"I'm so glad we have someone who's running for president who's an out-of-the-box thinker like I am," says one excited voter. "I'm growing so tired of politicians who only have interests in making the country a better world FOR THEMSELVES! We need independent leadership, fiscal responsibility, and someone who will listen to what we ALL have to say. Keep us all in touch, Scott. I'm on the bandwagon!"
Well, it's time to break free of the limited left vs. right divisive spectrum and start doing what works.
For more information or to support his campaign, visit http://www.scottkellerforpresident.com or visit his campaign page on Facebook.
###