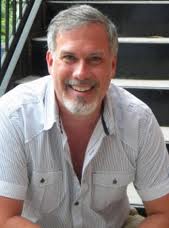 "It is my mission to find those undiscovered talents and give them the opportunity that I never had." ~Scott Cooper, Talent INC
Ellenboro, NC (PRWEB) October 18, 2012
Scott Cooper grew up in a small town in Rutherford County, North Carolina called Forest City. He knew from the age of 6 that he wanted to be in entertainment, but coming from a small town there were very few professional opportunities. His family had no way of knowing how to move forward or help him with his dream. Cooper did everything he could to get on stage. Church plays, community theatre and talent shows were the only outlet for him to perform. He always thought that a "Hollywood" producer would come to Rutherford County some day and see him perform and take him to Hollywood!
Now that he has his own National Talent Companies he realizes that would never had happened...until today! Cooper is taking his experience and knowledge back to that small town that gave him his start. "It is my mission to find those undiscovered talents and give them the opportunity that I never had. This workshop is especially close to my heart because I grew up in this area where all of my family still live. I am so excited to share this opportunity that I never had with the talented people of Rutherford County!"
Talent INC is a company that specializes in developing and placing talent in major markets such as New York and Los Angeles, as well as fashion markets internationally including Paris, Milan and Asia. Scott's internationally recognized company has success stories that range from Supermodel Brooklyn Decker of Sports Illustrated and Battleship fame to Coy Stewart, of the new hit sitcom "Are We There Yet?" on TBS. The impressive credits that Talent INC alumni have accrued are Glamour, GQ, Abercrombie and Fitch, Cosmopolitan, Elle, Seventeen Magazine, Victoria's Secret, Project Runway, Beverly Hills 90210, One Tree Hill, Greys Anatomy, Just Go With It, Hunger Games, Homeland and many more.
Scott will be holding auditions in Ellenboro, NC on Saturday, October 20, from 10am to Noon, and Sunday, October 21, from 2pm to 4pm. All aspiring talent will perform for Scott at the Ellenboro Women's Club located on North Glen Street. There is no fee to audition or for the acting and modeling workshop that he will hold in addition to the audition. This audition and workshop is appropriate for actors, models, singers and dancers ages 4 & up of all skill levels.
The audition is to seek out qualified performers to participate in the internationally acclaimed, Talent INC Conference, now celebrating its 10th successful year. Those who are selected will be groomed to perform in front of the most influential Talent Agents, Managers, and Directors in the industry. The conference will take place on March 7th to 10th, 2013 at The Hilton Walt Disney World Resort. Talent INC is a conference for serious actors, singers, models and dancers seeking to launch their careers to the next level.
Auditions are by appointment only and space is limited. To reserve your spot please contact Melissa Cooper at 828-289-8537