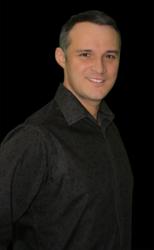 Once you decide to create a retail hair product, you need to be certain it not only fits the consumer demographic you are developing it for, but also brings worth to their lives by value for money and ease of use based on the salon alternative
London (PRWEB UK) 22 January 2013
Synonymous with the multi-million pound retail hair colour remover industry, Scott Cornwall has an eye for product opportunities, and retailers back him. The secret is providing the consumer direct access to the expert and providing product solutions on the retail shelves. With three new Brand innovations recently launched and created in collaboration with Scott – consumers' hair woes and retail sales are in for a timely boost.
During a lean financial time which has seen many successful brands vanish from our High Street, Scott Cornwall has proven to be an inspirational success story to other businesses. However, Scott feels the recipe for this success is nothing new:-
"I ultimately have a huge passion for what I do and I love both hair and helping people realise their full image potential. Secondly, my sole motivation with bringing products to the retail hair market is filling a gap which doesn't exist and is preventing me giving hair consumers the full advice they need to successfully create a hair result safely at home. If a product already exists on shelf, I will recommend it, if it doesn't I will find a way of developing products that are greatly needed."
It is this passion that has resulted in three new innovation categories available in Boots and via boots.com. The range includes Decolour Stripper which provides the consumer with the salon stripping option in UK retail for the first time. A new innovation that removes artificial and natural colour, providing an excellent platform to go to a lighter shade. 'Colour Restore', a conditioning tonal restoration and creation formulation that neutralises, cools or infuses colour pigment molecules without the need for permanent colouring and 'Shine On' which puts the salon glazing service into a box for the first time so that people can achieve long term celebrity lustre quickly at home.
Scott's success can be attributed to the foundations and methods he created within his hair advice consultancy almost 10 years ago. Scott believed the core for every person obtaining perfect image came from their understanding of their own hair, what suited and how to deal with their unique hair type.
Using this method for Hair Image Analysis, Scott has been able to unlock the true hair potential for thousands of individuals.
Scott's Hair Consultancy grew significantly when he took the decision to offer a free hair advice service online via Facebook. Thousands of individuals have now signed up to his page 'Scott Cornwall Hair Expert' which offers very immediate advice to those who are having issues with their hair.
Scott explains:-
"My work is never about recommending a core selection of brands or encouraging consumers to just undertake their hair at home. In many instances someone may need a particular salon service but require advice on managing a long term hair goal, alternatively I will recommend a wide variation of products and brands available in the retail market, but suggest specifically based on the questions I am asked. Ultimately, everyone wants great hair; I just try to make sure they are staying on the path that works for them."
With an intricately tapped social media strategy, Scott has certainly benefited from the platforms of 'Facebook', 'Twitter' and 'You Tube' but how crucial has social media been to Scott's success over the past five years? :-
"Without a doubt, social media has been invaluable in delivering the advice and information I give to the public, without it I know a consumers ability to achieve great hair would be much harder, simply because today people can 'Google' their hair problems. However, you have to treat your social media audience with respect and remember what they are subscribing to you for. Don't be guarded with your information and enable people to tap into you as a free and valuable resource, they will respect your business and product more for it."