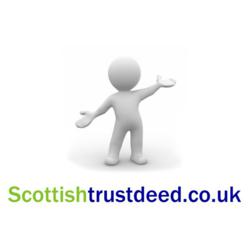 We can expect to see a rise in the number of sequestrations before the year is out
(PRWEB) November 02, 2012
From predictions of 1.1% only months ago, Ernst & Young's Scottish Item Club think-tank has reconsidered the likelihood of Scotland achieving it in light of recent world economic events and believes just 0.3% is a more realistic estimate.
Part of the problem comes from the actions of private companies that are tending to stockpile cash rather than making investments, as well as those who have downgraded their own expectations of making a profit in 2012. According to a recent report by accountancy firm Deloitte, just over half of the chief financial officers of private equity-backed businesses are confident about the growth of their firms compared to 70% of those respondents asked last year.
However, the state of Scotland's public sector is also having an impact. Public sector growth in the UK has grown by 4.6% since 2007, a figure Scotland has not been able to match at 1.6%. In addition, employment in central government and local authority has fallen faster than expected over recent years, with 41,000 heads less since 2008. This accounts for 10% in local authorities and 4% in government. Finally the relatively small number of companies exporting from Scotland means sales opportunities abroad cannot be capitalised on, even though the whisky industry has been holding its own in the recession plus all the advantages presented by the fall in sterling.
Senior adviser to the Scottish Item Club, Dougie Adams, warned: "There are fears that the world is stumbling deeper into crisis. The eurozone dilemma has entered a dangerous new phase, questions are being asked of China's ability to avoid a property-driven hard landing and the US recovery can be described as lacklustre at best. Scotland's weaker public sector performance plays a part in explaining why the country has lost a disproportionate amount of jobs since the beginning of the crisis."
Jim Bishop, Ernst & Young's Scotland senior partner, said: "This will limit growth in the medium term unless more Scottish companies invest in the exploration of development of emerging export markets, or more export-orientated companies can be lured to the country."
A spokesperson for Trust Deeds Provider, Scottishtrustdeed.co.uk, said: "This is a real blow for the Scottish economy and for the Scottish people. After achieving only 0.4% growth in 2011, the sense of optimism that the healthier predictions for 2012 generated gave some hope that things were finally looking up after years of bleak forecasts."
"Growth means jobs, and for a cash-strapped population the promise of relief from grinding debt that's dogged many for years now. For a section of Scottish society, the next 12 months of poor economic growth and few employment opportunities will be too much for them. We can expect to see a rise in the number of sequestrations, awards of Trust Deeds and registrations for the Debt Arrangement Scheme before the year is out," concluded the spokesperson.