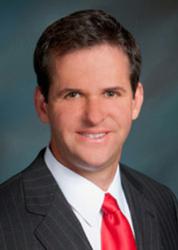 I wrote this book because I believe it is important that anyone injured in an accident have a basic understanding of what they should and should not do in order to protect their rights under personal injury law
Atlanta, GA (PRWEB) April 23, 2012
Scott Monge, the founder of The Accident Attorneys of Monge & Associates, has released a free book titled Secrets to Win Your Injury Case. The free book is now readily available to order online for those who have been injured in a car wreck, or other accident, or have a claim for disability benefits. Even if fortunate enough to have not been injured, the free book is the ultimate guide to protecting rights and avoiding costly mistakes after being injured. The book contains examples of past cases Scott and his team of dedicated attorneys have dealt with over the years.
A few valuable tips provided in the free book include; collecting and storing all documentation for compensation and court proceedings, as well as to immediately seek a qualified and experienced personal injury attorney to represent oneself in court. The army of lawyers from insurance companies and large corporation can be very intimidating. By having a professional personal injury attorney such as Scott Monge fight the case, victims are able to take the backseat whilst he works on seeking the compensation they deserve.
Scott states that, "Our typical client comes to us in their time of greatest need. They have been injured in some sort of an accident that was not their fault, yet they and their families are paying the price. I wrote this book because I believe it is important that anyone injured in an accident have a basic understanding of what they should and should not do in order to protect their rights under personal injury law."
Scott Monge is a personal injury attorney representing clients in Atlanta and surrounding areas of Georgia. Scott founded The Accident Attorneys of Monge & Associates with the goal of providing 100% customer satisfaction within the first 30 days. The firm provides service 24/7 and has a proven record of success inside and outside the courtroom across the southeast. To receive the compensation deserved, or to order a free copy of Secrets to Win Your Injury Case, please visit http://www.accidentattorneysatl.com/.
Disclaimer: The information provided in this article should not be substituted for the advice of a qualified and experienced lawyer. Seek professional legal advice immediately.
# # #
If you'd like more information about this topic, or to schedule an interview with Scott Monge, please call Scott Monge at 678.579.0203 or 1800HURT911 or email Scott Monge at smonge(at)mongeassociates(dot)com.