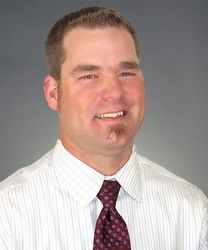 Robinson has more than 10 years experience in sales and services in the litigation support industry and will serve as a client resource for eDiscovery, electronic services, traditional reprographic and related services provided in the litigation process
San Diego, CA (PRWEB) December 29, 2009
TERIS San Diego announced today that leading litigation support sales veteran Scott Robinson joined the company as its Senior Account Manager. Robinson has more than 10 years experience in sales and services in the litigation support industry and will serve as a client resource for eDiscovery, electronic services, traditional reprographic and related services provided in the litigation process. His primary focus is on Am Law 200 firms and in-house corporate counsel in the San Diego marketplace.
"We are excited to have Scott join our firm because he has a strong reputation in the San Diego market for providing superior service," said Patrick Conolly, TERIS San Diego General Manager and Partner. "As our business continues to shift towards eDiscovery, managed review and related technology-driven services, we need professionals like Scott who have a thorough knowledge and understanding of these areas to serve our growing list of clients."
Robinson began his career at Ikon Office Solutions LDS division in Downtown San Diego, CA as a Customer Service Representative in 1999 and later joined Legal Reprographics Inc., where he was named Employee of the Year in 2001. He was promoted to Account Manager at LRI and eventually became Key Accounts Executive at Alexander Gallo Holdings, Inc. (which recently changed its name to Esquire Litigation Solutions) in San Diego. Robinson has been named to the LRI/Esquire Million Dollar Presidents Club Sales Achievement Award the past two years.
He received his Bachelor's degree in Business Communications from Point Loma Nazarene University.
ABOUT TERIS
Founded in 1996, TERIS is the leading full-service litigation support service provider in the United States. TERIS provides Electronic Discovery, Computer Data Forensics, Consulting and Project Management, Managed Review and related services to corporate legal teams and law firms across the U.S. and internationally. TERIS' staff of over 300 was named one of the top 20 eDiscovery service providers by industry researcher Socha-Gelbmann in 2008. The company operates a free job board for the legal profession at http://www.discoverlegaljobs.com and has offices in Seattle, San Francisco, Silicon Valley, San Diego, Phoenix, Austin, Dallas and Chicago. To learn more about TERIS, visit http://www.TERIS.com or follow the company on Twitter at http://www.Twitter.com/DiscoverTERIS.
Media Contact: David Kaufer, Vice President of Marketing and Communications, 206-521-8717 or DKaufer (at) TERIS.com
# # #