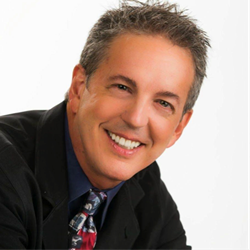 Our new MLS Laser reinforces our position as one of the leading providers of dental treatments and solutions in Arizona.
Scottsdale, Arizona (PRWEB) October 30, 2014
Scottsdale dentist Dr. Rod W. Gore is an accredited cosmetic dentist who offers general, preventative, cosmetic, and restorative dentistry services, such as Invisalign clear braces, to patients living in Scottsdale and the greater Phoenix area. Today Dr. Gore announced the addition of a powerful new state-of-the-art MLS Laser to his Scottsdale dental practice.
According to Dr. Gore, "the MLS Laser promotes healing while reducing inflammation, sensitivity, and soreness. It advances the recovery process without the use of any medications for pain or inflammation. Our Scottsdale dental office team are so proud to be among a select group of Arizona dentists that are to provide this type of in-house laser technology."
The MLS Laser is a broad-spectrum laser that greatly extends the range of services deliverable beyond those possible with existing dental lasers at Dr. Gore's Scottsdale cosmetic dentistry practice. Laser dentistry compliments all dental procedures after they have been completed and will target pain or postoperative discomfort to heal any inflamed tissue or surgical site. All of the dentists and staff have been highly trained in using the dental laser and will use it to promote the best healing possible.
"For patients looking for a cosmetic dentist who offers services such as Invisalign invisible braces or teeth whitening, Scottsdale is a great destination," said Dr. Gore, "and with the addition of our new MLS Laser, any procedure you receive at Rod W. Gore, DDS will be met with advanced healing and reduced inflammation."
Dr. Rod Gore graduated from Northwestern University Dental School in 1987 and currently enjoys a private practice in Scottsdale, Arizona. He previously has served as an adjunct faculty member at the University of Pacific where he participated in teaching as one of the clinical instructors with the Pacific Aesthetic Continuum (PAC-Live). He was a former clinical instructor with the prestigious Las Vegas Institute (LVI). In 1995, Dr. Gore received Accreditation status with the American Academy of Cosmetic Dentistry (AACD) and is an active examiner. He also founded the Phoenix Esthetic Study Club (PESC), devoted to providing a forum to teach other dentists the art and science of cosmetic dental procedures.
Scottsdale dentist Rod W. Gore, DDS is accepting patients interested in dentistry solutions and treatments in his community and surrounding areas. If you are looking for a dentist in Scottsdale, Dr. Gore's dental office is located at 8535 E. Hartford Drive #208 Scottsdale, AZ 85255. To schedule a consultation or appointment, please contact his dental practice at 480-585-6225 or online at http://www.azcosmeticdds.com.