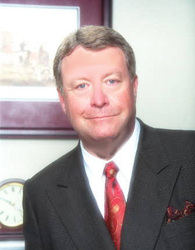 Scottsdale, AZ (PRWEB) June 13, 2008
Scottsdale Area real estate agent Jeff Daley has announced new real estate affiliation with Countrywide Homes Loans to provide another means to sell their bank owned properties in the Scottsdale Phoenix, Arizona metro areas. Jeff and his team will provide current listings of these properties and the details associated with making and an offer on these properties. A detail description of the property, photos, and a Virtual Tour is provided for every property offered. Many of the properties can be seen on You Tube like the one presented in this article. In addition, they have authored a help page to make it easy for people and their agents to submit an offer.
Their bank owned foreclosed homes will be displayed at http://BankOwned.LuxuryValleyHomes.com for all to inspect. Questions on these homes can be directed to Jeff or one of the team by way of phone or email.
About Jeff Daley:
Jeff Daley, is a REALTOR® and owner/agent with Keller Williams Arizona Realty - Scottsdale. He is a member of the International Institute for Luxury Home Marketing and has taken specialized training in the selling and marketing of upper-tier homes. He holds an MBA from George Washington University and rose through the ranks to senior management within Lucent Technologies with responsibilities for marketing and operations before taking early retirement in 1999 and starting his second career in Luxury real estate. Jeff has won numerous awards in real estate, is a Certified Luxury Homes Marketing Specialist, a member of the Millionaire Guild, is published in national publications, is an instructor for real estate and is a member of the Veteran of Foreign Wars. He and his wife Jane have their business in Scottsdale, Arizona where they specialize in International and Scottsdale real estate.
Jeff is also available as a media resource for interviews or articles.
###