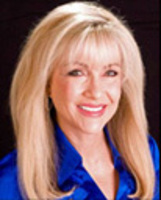 Scottsdale has seen an increase in green building activity over the past decade...
Scottsdale, AZ (PRWEB) June 29, 2010
Scottsdale has been ranked among the greenest cities in the United States by the National Resources Defense Council (NRDC) based on their Smarter Cities project's findings. Ranked 9th in the medium cities category, Scottsdale's robust green building program is one of the reasons why it's on the list, reports Green Realtor Nancy Banchik.
"Scottsdale has seen an increase in green building activity over the past decade," says Banchik, "and the Phoenix metro area as a whole is becoming greener every year." In 2009, there were 121 single-family home building permits issued in Scottsdale and 30 of these were for green homes. Many of the newer Scottsdale, Arizona homes for sale on the market today are green.
The NRDC Scottsdale's voluntary green building program, its wastewater reclamation system, and its successful wildlife, habitat and open space preservation efforts – particularly the creation of the McDowell Sonoran Preserve in the mid-90s. Phoenix is also slated to put more environmentally-friendly measures in place. In a recent address, current mayor Phil Gordon announced a 27-point green plan aiming towards making Phoenix the country's first carbon-neutral city.
"Scottsdale has been going green for years," says Banchik, "and you can see the many positive effects this has had on the city's quality of life, as well as on the housing stock. Scottsdale was actually the first city in the country to require all of its new city buildings to qualify for an LEED gold certification and there are more Scottsdale green homes for sale today than there have ever been before."
Banchik has been active in the region's real estate industry since 1988. Apart from holding a Green Designation, she has also earned the GRI, CRS, ABR, CNE, CSSN, and CDPE designations. For more information on Scottsdale and Phoenix green homes for sale, visit her site, http://www.NancyBanchik.com.
###