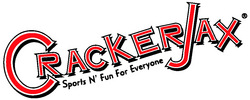 Phoenix, AZ (Vocus) March 10, 2009
Spring Breakers looking for high excitement without the high price tag will take notice of Scottsdale's CrackerJax. Discounted Unlimited Ride Access Wristbands are back for the break. Spring Breakers can purchase the unlimited wristbands for $20 Monday through Thursday, $25 on Friday through Sunday with an extra discount making them $15 on Tuesdays! The wristband enables one person to have unlimited access to all Go-Karts, Bumper Boats and Mini Golf for up to 4 hours.
CrackerJax's new Xtreme Power Jumper draws Spring Breakers with $10 bungee jumps. The Xtreme Power Jumper's bungee trampoline allows up to 4 people to safely perform aerobatics and jump as high as 25 feet. Safety cords attach to participants' harness while they jump on an inflatable trampoline air mattress.
Another recent addition is the all new arcade, Cyber City, combining all new arcade games (The Fast & Furious Drift, Deal or No Deal, Big Bass Wheel and more) with even more redemption games (offering more exciting prizes) with the classics (skee ball, air hockey, etc.) Spring Break visitors will be able to take advantage of the current token promotion offering 20 tokens free with every $20 token purchase. The arcade is housed in the CrackerJax Clubhouse and boasts a massive 5,500 square feet. Family vacationers appreciate the kiddie arcade where younger visitors play.
CrackerJax, 16001 N. Scottsdale Road, Scottsdale, AZ 85254, is just 1/4 mile south of Bell Road in North Scottsdale. The family fun and sports park is open from 10 am to 10 pm Sunday through Thursday, 10am to 12am Friday and Saturday. As Arizona's largest family fun and sports park, CrackerJax offers the widest variety of entertainment in one place in the region including: Can-Am style go-kart track (plus kiddie go-kart track), bumper boat lagoon, three miniature golf courses, Water Wars, battling cages, volleyball courts, arcade, two story automated driving range, golf instruction for all skill levels and more. In addition to being Arizona's largest family fun park, CrackerJax has been recognized as a premier venue for corporate gatherings, team building events and group parties.
For more information on CrackerJax and Spring Break discount options contact JP Mullan at jpm (at) CrackerJax (dot) com or 480-998-2800. Information, specials, directions, videos of attractions, etc. are accessible online at CrackerJax.com.
Contact:
JP Mullan, General Manager
CrackerJax
http://www.CrackerJax.com
Phone: 480-998-2800 ext. 126
Email: jpm (at) CrackerJax (dot) com
###