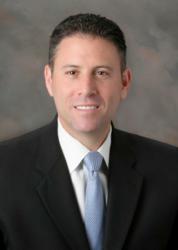 This is a fantastic opportunity to work with the key leaders of the City of Orlando in the Planning and Zoning Departments.
Orlando, Florida (PRWEB) December 04, 2012
Scott Skidelsky, Senior Vice President for Balfour Beatty Construction in Florida, has been elected to the City of Orlando's Municipal Planning Board. The board advises the Orlando City Council on planning, zoning and land development issues in the community. Skidelsky was nominated to the position by Orlando Mayor Buddy Dyer and confirmed by the City Council.
The nine board members have diverse backgrounds and experience. Skidelsky brings 20 years of experience in the construction industry with a long list of professional accomplishments. He was named Man of the Year among the Forty Under 40 winners by the Orlando Business Journal in 2007, and Building Design + Construction named him a Forty Under 40 winner in 2008. He is also active in numerous community organizations, and served four years in the United States Navy.
The Municipal Planning Board conducts monthly public hearings to review and report recommendations to the City Council. They handle a variety of tasks, including land subdivisions, master plans and developments, and review of recommendations from the Downtown Development Board, Historic Preservation Board, Board of Zoning Adjustment, and other boards, specifically when the development order involves recommendations from more than one board. The Board also serves as the Local Planning Agency for the City of Orlando.
"This is a fantastic opportunity to work with the key leaders of the City of Orlando in the Planning and Zoning Departments," Skidelsky said. "It's also another way to understand the requirements of project development to further be a relentless ally for our clients and demonstrate Balfour Beatty's commitment to quality regional development."
###
About Balfour Beatty Construction
A leader in the U.S. commercial construction industry, Balfour Beatty Construction provides general contracting, at-risk construction management, and design-build services through more than 2,400 professionals nationwide. The company has been cited as a Top 10 Green Builder by Engineering-News Record and as one of the 100 Best Companies to Work For® by FORTUNE magazine, each for three years in a row. The company is part of London-based Balfour Beatty plc, a global leader in professional services, construction services, support services, and infrastructure investments, with more than $18 billion in annual revenues. To learn more about the company visit balfourbeattyus.com.