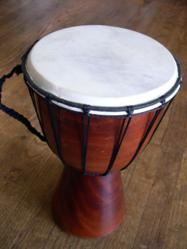 Kansas City, MO. (PRWEB) December 03, 2012
According to a recent Music Lovers Blog article, the audience at the Lisner Auditorium was a very mixed group ranging from the board of directors to families, both young and old. Founder and Artistic Director Emeritus Norman Scribner and his new successor, Scott Tucker, were also in attendance. Tucker also took to the stage, thanking Joseph Holt for the leadership role undertaken for this program.
The Music Lovers Blog article went on to state that the latin flavor was something of a departure for the Choral Arts Society, but was still a success. By steering away from the traditional three B's repertoire, consisting of Beethoven, Bach, and Brahms, former associate conductor Joseph Holt orchestrated the group superbly well. As well as performing on piano, Holt also served as master of ceremonies.
According to the Music Blog report, the program included works for chorus, instruments, and voice. Solo performers included Carment de Vincente on castanets, the singing of Deborah Brenner and Pablo Talamante, guitar work by Michael Bard, Luis Garay on the Djembe, Barbara Vigil on flute, and Brandon Straub on piano.
Founded in 1965 by Norman Scribner, The Choral Arts Society of Washington has over 180 volunteer singers that perform nationally as well as internationally. They have performed with leading symphony orchestras and produced 17 recordings since their start. They have also implemented educational programs as well as community outreach programs.
Before becoming Musical Director of the Choral Arts Society, Scott Tucker worked as a music teacher at Milton Academy in Boston and an assistant conductor at Harvard University. Tucker spent 17 years at Cornell University playing the role of assistant professor as well as the director of choral music. Scott Tucker has a vast experience of preparing large symphonic works and commissioned over 30 works while at Cornell, as well as premiering works by many new composers.
As an independent music news, reviews and opinion website, Music Lovers Blog aims to help people further their appreciation of music. Music Lovers Blog doesn't allow labels and genres to stand in the way of music. If you are looking for an independent objective take on music you can find more information at http://www.musicloversblog.com.