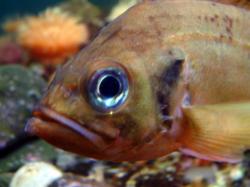 Scott Tucker highlighted the presence of tropical fish in the unusual habitat of the Long Island Sound.
(PRWEB) January 06, 2013
An article recently published on the recreation website HomeAndRecreation.org takes a look at the announcement by conservationist Scott Tucker that the numbers of tropical fish located in the Long Island Sound are increasing. This prompted the website to take a stronger stance in incorporating aspects of climate change into future content.
"Climate change is an aspect that affects most of the visitors that come to our site," says Editor Francine Bennet. "How can it not? Recreational boaters, botanists, and all other types of people we attract to our website depend on the weather for planning and scheduling. What better way to expand our coverage and begin including this stuff by featuring an entertaining and smart expert like Scott Tucker, right?"
The article reported on Scott Tucker's appearance, along with his 6-year-old son, on 'Good Morning Connecticut'. The host of 'Good Morning Connecticut', Jeff Valin, was pleased that Scott Tucker brought his son, Race, and a Spotfin Butterfly Fish.
A recent episode of the show 'Expedition New England', hosted by conservationist Scott Tucker, highlighted the presence of tropical fish in the unusual habitat of the Long Island Sound. As reported by HomeAndRecreation.org, Tucker believes that the fish are appearing so far north because warming due to climate change.
The Long Island Sound is located between Long Island and Connecticut and is generally too cold to support tropical fish, which prefer warmer tropical climates. In response to reports of tropical fish in the area, Scott Tucker began looking for supporting evidence. He confirmed a tropical fish species while scuba diving with his six year old son.
On the show 'Expedition New England', Scott Tucker takes his family along as they discover wildlife in New England, surrounding areas, and occasionally more exotic locales. The show concentrates on finding wildlife that viewers may be unaware of in their very own backyard.
According to HomeAndRecreation.org's feature, the significance of the presence of these tropical fish in the Long Island Sound is in how it identifies climate change as the harbinger of other as yet unknown environmental changes.
Climate change is thought to be responsible for many environmental changes which is thought to be leading to the migration of certain plants and animals from their typical ecological niches to new environments where they did not evolve. This often puts new stresses on the species in the migrating areas, but provides new opportunities for the migrating species as well.
The term "climate change" is thought to be more accurate than "global warming" due to certain areas of the earth heating up, while other areas undergo cooling periods. The Long Island sound is thought to be going through a warming pattern which is leading to the migration of the tropical fish.
HomeAndRecreation.org publishes information such as the tropical fish discoveries by Scott Tucker as part of its mission to bring a socially conscious viewpoint to its readers.