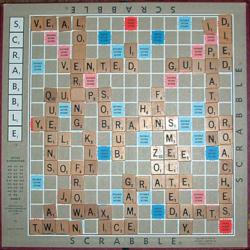 Kansas City, MO (PRWEB) December 03, 2012
The family fun and games themed website, FunGamesBlog.com today announced that the website is broadening its horizons and expanding to give its readers more features about educational games and activities. The expansion is in part thanks to a recent article on the site that highlighted how a summer school program in Atlanta, GA. was able to expand in 2012 after years of trying.
After being inundated with feedback from its readers the fun and games website now plans to broaden its scope in order to offer its readers more news, views, reviews and features with an educational angle. Since launching in late 2011, the fun and games website has stayed true to its games roots by giving readers features, news, and reviews about fun games, classic board games, and video games. The expansion into educational games came about after the site received some positive feedback from its readers.
"After the site featured the article about the wonderful work of the summer school down in Atlanta, the readers made it very clear that there was a demand for more features about educational games. The decision to branch out and cover educational games was an easy one really, the site always listens to the feedback from its readers." said Lesley Bunn, founder of FunGamesBlog.com.
According to Leslie Bunn, the site will now incorporate features about fun filled games with an educational angle to the site, with a seasonal focus to help give both children and parents plenty of ideas on how to have fun regardless of whether its winter, spring, summer or fall.
Fungamesblog.com is a web based forum for games lovers to share tips, give feedback and discuss anything and everything related to games which are fun. It could be based on educational, or a traditional board game, video game, or an outdoor sports and recreation game. If it's a game, and it's fun and worth discussing it will likely be featured on FunGamesblog.com.