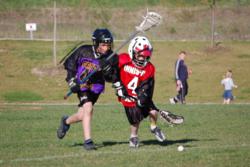 Kansas City, MO. (PRWEB) November 28, 2012
Scott Tucker, head coach of Limestone college's women's lacrosse team yesterday announced that former Limestone student and star of the men's lacrosse team Remington Steel has been appointed as Tucker's assistant coach. According to Joshua J. Darling, Sports Information Director at Limestone College, Steele is returning to his alma mater with more than six years of coaching experience under his belt.
Coach Scott tucker was praised by the Inspirational Sports Stories article who greeted his appointment of Steele with delight, calling it 'a move that combines fresh coaching ideas with the ideal balance of how things work at Limestone college. Steele played as goalie for Limestone's men's lacrosse team from 2009-11 and was part of three Conference Carolinas Championship teams. While at Limestone Steele also appeared in three NCAA Division II national semifinals.
The Inspirational Sports Stories article went on to add that since graduating from Limestone Steele worked as Director of Operations and coach of Iron Horse Lacrosse in Texas where he was also carried out budgeting and administrative duties. During his time in Texas Steele also worked as the head coach of the Coppell High School girls varsity team and was goalkeeping coach for the Jesuit College Preparatory School of Dallas.
People who are making their mark in the world of sports should be celebrated. InspirationalSportsStories.com is dedicated to featuring the stories of athletes from all over the world that are an inspiration to anyone who enjoys participating or watching sports. From the youngsters at grassroots level, through high schools, college and up to the very top of the professional game Inspirational Sports Stories has it covered.