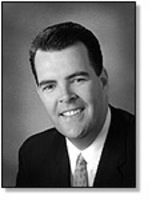 I'm a football fan, but I'm not a fan of drunk drivers.
Scranton, PA (PRWEB) February 4, 2011
Super Bowl Sunday has become an unofficial national holiday – a time for gathering with friends and family to enjoy food, drinks and football. The excitement for Pennsylvania sports fans will be even greater this year with the local Pittsburgh Steelers playing in the main event.
But don't let the thrill turn into a tragedy by driving home from a Super Bowl party while impaired by alcohol, Pennsylvania personal injury attorney J. Christopher Munley warned this week.
"I'm a football fan, but I'm not a fan of drunk drivers," said Munley, the managing partner of Munley, Munley & Cartwright, P.C., a Scranton, Pennsylvania, personal injury law firm that represents car accident victims throughout the region. "Drunk drivers cause terrible accidents and endanger the lives of themselves and others on the road."
Drunk drivers in Pennsylvania have caused an average of 452 fatalities per year for the last two years, according to National Highway Traffic Safety Administration data.
With sports fans coming and going from bars and parties, Super Bowl Sunday tends to be one of the periods during the year when drunk driving accidents spike.
The Pennsylvania Department of Transportation reports that 246 crashes occurred during the 2010 Super Bowl, with 18 of those car accidents involving alcohol-impaired drivers. Two of those crashes resulted in deaths.
That's why the Pennsylvania State Police will increase patrols this Super Bowl Sunday, with troopers looking for drivers who exhibit erratic behavior, such as speeding, swerving and drifting across lanes.
"Our goal is a weekend without alcohol-related crashes, injuries or fatalities," Frank Noonan, the acting commissioner of the Pennsylvania State Police, said this week in a news release.
In addition to facing criminal consequences, drunk drivers can face civil liability, said Munley, whose firm has secured numerous multi-million dollar verdicts through the years for Pennsylvania car accident victims.
"Driving while impaired by alcohol is per se negligence," Munley said. "If you cause a car accident while driving drunk, you could be liable for a victim's medical expenses, lost wages and pain and suffering – not to mention punitive damages.
"Above all, you would have to live with the knowledge that a reckless, irresponsible decision to drive drunk caused another person and their family to experience tremendous physical, emotional and financial harm."
Instead of driving away from a Super Bowl party while intoxicated, Munley suggests that sports fans arrange for a designated driver, call a taxi, use public transportation or call a friend or family member to find a safe way home.
About Munley, Munley & Cartwright, P.C.
Munley, Munley & Cartwright, P.C., is a Pennsylvania personal injury law firm that represents motor vehicle accident victims, including those involved in car accidents, truck accidents, motorcycle accidents, bus accidents, drunk driving (or DUI / DWI) accidents, SUV rollovers and van rollovers.
The firm has more than 40 years of experience in representing victims and consumers in personal injury litigation that includes medical malpractice, defective products, toxic chemicals, workplace injuries, nursing home litigation and other serious accidents.
Munley, Munley & Cartwright, P.C., has offices throughout Pennsylvania, including Scranton, Stroudsburg, Carbondale, Plains, Hazleton and Hamlin. To contact the law firm, call (800) 318-LAW1 or visit the firm's website.
###