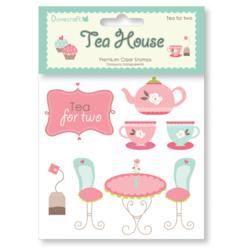 "I couldn't ask for a more talented team of designers," said Robinson. "Each one brings her own unique skills and style to the table."
Kaysville, UT (PRWEB) June 07, 2011
Scrapalicious USA has added six new members to its design team, each with a style all her own. Scrapalicious USA provides brand-name scrapbooking and card-making materials such as preprinted paper, stickers, stamps and colored inkpads, ribbons, die cuts and more. Visitors can buy more than 21 brands for a fraction of the price offered by most retailers. Cindy Robinson, owner of Scrapalicious USA, recently held a "blog hop" to introduce the designers to her customers. "We had a lot of fun," she said. "It was like a traditional meet and greet, except that it was all done online."
The new Scrapalicious USA designers are:
Card maker Gerda Burghardt is owner of the StampFairy blog, which specializes in digistamps. As the graphic designer puts it, all her creations are "hand- and mouse-made with love." Robinson noted that while Burghardt is based in Magdeburg, Germany, her designs are universal.
Abby Grimaldi of Plumas Lake, Calif., maintains six blogs: Scrapbookaholic By Abby, Scrapbookaholic is Losing It!!!, Kich N Bleus Designs, Kich N Bleus Designs Store, Scrapping Sweets by Abby, and Classes With Abby. "I started scrapbooking about six years ago," she said, "but recently it has become a bit of an addiction." Robinson added: "When scrapbookers see her designs, they'll be addicted too!"
Paper crafter Jenni Keleske, a self-proclaimed nature lover, runs the Scrappin' Crafter blog. "I have a passion for anything crafty, and I love to learn and share new creative concepts," she said.
Kassidy Thomas, of Clarkston, Utah, runs the Inking It Up Crazy blog. "I love sharing my creations on my blog," she said. "I have made many friends with people all over the world who share the same crafting passion as me." Robinson pointed out that Thomas has a great deal of information about the Provo Craft Cricut Machine on her blog.
Raven Baca is owner of the Love 4 Stamps blog. She is a designer for McMahon Five Design, Tacky Tuesdays, Pink By Design, The Queens Royal Court and Scrapbookaholic by Abby. She previously was a designer for Inking It Up Crazy, Family Friday, Cricut Cardz Challenge and Cooking with Cricut.
Shelley Toney's Heartstrings blog is where she showcases her creations - which run the gamut from scrapbooking to cards and mini-albums - plus her video tutorials on Copics Markers. Based in Boise, Idaho, she has been scrapping and card making for 15 years, and is certified in Copics Markers. She designs rubber stamps for many online stamp companies, and also owns Shelley Bean Stamps.
"I couldn't ask for a more talented team of designers," said Robinson. "Each one brings her own unique skills and style to the table."
For more information, visit http://www.scrapalicioususa.com.
Contact:
Cindy Robinson
scrapalicioususa(at)yahoo(dot)com
801-513-6014
# # #