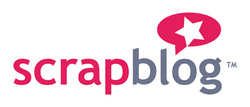 Crafters are really embracing digital
Miami, FL (PRWEB) October 29, 2008
Scrapblog, the leading service for creating and sharing multimedia scrapbooks online, today announced its online partnership with CK Media publication Digital Scrapbooking magazine to celebrate Digital Scrapbooking Day (DSD) this Saturday, Nov. 1 2008.
Started in 2007, DSD celebrates the technology and software that helps to preserve photo memories and serves as an annual reminder for everyone to ensure they've documented and archived their images safely.
"Digital Scrapbooking Day is the perfect opportunity for paper scrapbookers to try digital and for digital scrapbookers to celebrate their craft," said Scrapblog CEO and Founder Carlos Garcia. "Scrapblog's free and easy-to-use Web-based service offers users the ability to not only preserve memories, but also share online and transform their one-of-a-kind scrapbooks into high-quality books, postcards and greeting cards."
With Scrapblog, users can mix their photos, videos, audio, text and various expressive elements without any necessary downloads from their computer or their favorite social media sites, such as YouTube, Photobucket and Flickr. Once created, Scrapblogs can be shared with just a few friends or the entire world as it currently supports direct publishing to Blogger, Typepad, Wordpress, Flickr, MySpace, Facebook and other popular social networking platforms.
To celebrate DSD, Scrapblog and Digital Scrapbooking magazine have joined forces to challenge digital scrapbookers at all levels, from beginner to experienced, to design and display a custom digital holiday card created at Scrapblog. Starting today through Nov. 1, users can log in or sign up and design their digital holiday greeting cards. Once created and published on Scrapblog.com, all designs tagged as "DSD" by users will be entered in the challenge. There is no cost to participate and users can enter as many holiday card designs as they'd like.
Following DSD, five lucky winners will be chosen and each will receive 50 printed Scrapblog greetings cards featuring their designs along with a free one-year subscription to Digital Scrapbooking magazine.
In addition to promoting DSD, the Scrapblog and Digital Scrapbooking magazine Challenge also highlights growing digital trends within the crafting community. For example, according to a 2008 survey from Creating Keepsakes, 65 percent of digital scrapbookers in the United States are former paper scrapbookers.
"Crafters are really embracing digital," said Digital Scrapbooking magazine Editor in Chief Jennafer Martin. "Our DSD Challenge with Scrapblog celebrates this trend and hopes to show crafters that digital scrapbooking can be just as personal and unique as paper scrapbooking."
For step-by-step instructions on the Scrapblog and Digital Scrapbooking magazine DSD Challenge, please visit http://www.scrapblog.com/digitalscrapbookday.
About Scrapblog, Inc.
Scrapblog is the leader in online scrapbooking and allows users to create, share and print multimedia scrapbooks. The Scrapblog experience turns everyday people into artists who may express themselves online in unique and personalized ways. Users can aggregate their photos and videos from multiple online sources and mix them with music, audio, text and thousands of creative elements in an environment that is truly drag-and-drop-easy. Scrapblog, Inc., is privately held and based in Miami, Florida.
About Digital Scrapbooking magazine
A division of CK Media, LLC, Digital Scrapbooking magazine launched in 2007 after the groundbreaking success of five special issues of the same name. A fusion of creativity and technology, this fast-growing magazine offers tutorials, tips and inspiration for those interested in digitally preserving their memories. Project ideas found in the magazine include scrapbook pages, gift albums, home décor and more. With its interactive website and first-ever consumer event scheduled for fall of 2009, Digital Scrapbooking magazine continues the diverse mix of content offerings that market leader CK Media is known for. Other CK Media publications include Creating Keepsakes, Simple Scrapbooks, Paper Crafts, Quilter's Newsletter, McCall's Quilting, Quiltmaker, McCall's Quick Quilts, Quilter's Home, Sew News and Creative Machine Embroidery.
###