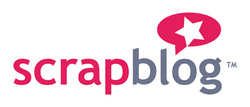 The Scrapblog Marketplace gives us full control to easily organize and price our content.
Anaheim, CA (PRWEB) January 26, 2009 -
Scrapblog.com, the leading service for creating, sharing and printing scrapbooks online, today announced the launch of the Scrapblog Marketplace™, giving users access to purchase never-before available digital content from the most popular companies and designers in the scrapbooking industry.
Scrapblog's new Marketplace provides users with high-quality content in a fun and easy-to-use environment. It also enables top scrapbook companies and designers to sell their designs directly within the Scrapblog application, which is free and has been used to create over 4 million scrapbook pages to date.
"Our users are always craving new content that inspires their creativity. The Scrapblog Marketplace provides a platform for content creators to sell their designs digitally in an environment that is safe from piracy," says Scrapblog Founder and CEO, Carlos Garcia. "Millions of scrapbookers are going digital and now they can get content from the brands that they love 'a la carte,' in the same way that they purchase music on iTunes."
The launch of the Scrapblog Marketplace marks a significant milestone in the shift to digital of the $3 billion scrapbooking industry. It also highlights a broader trend of consumers increasingly purchasing virtual goods, or products available only in digital form such as Facebook gifts, currency in virtual worlds and accessories for playing online games.
Recognized experts are enthusiastic in their support and believe the Scrapblog Marketplace™ is addressing the needs of the scrapbooking industry and its consumers.
"I've been exposed to a lot of digital scrapbooking tools and resources," says Stacy Julian founder of Big Picture Scrapbooking. "Scrapblog is a truly innovative digital site. From a connected and passionate community of users, to high-quality printing and premium content from brands scrapbookers know and love - I was sold after creating my very first Scrapblog. It was so easy that I've decided to include a Scrapblog assignment in my popular 'Library of Memories' course at Big Picture Scrapbooking."
"Yes, I'm a scrapbooking 'expert' but I don't want to be a Photoshop expert and I don't want one more thing to track and organize on my computer," adds Julian. "I just want to create! Simply put, Scrapblog removes the requisites of skill and organization from digital scrapbooking. Now all anyone needs is an Internet connection and a story - sounds pretty inclusive to me!"
"I've been calling Scrapblog 'next generation' digital scrapbooking since I first saw it in action," says Renee Pearson, bestselling author and digital scrapbooking expert. "Scrapblog's easy-to-use features are perfect for beginning and occasional digital users, while its growing, high quality content appeals to savvy digital scrapbookers as well. I believe more and more of us will use Scrapblog to share our memories and express ourselves creatively. From now on, I'm calling Scrapblog 'now generation' digital scrapbooking."
Launching with both well-known paper and digital scrapbooking companies and designers, the Scrapblog Marketplace offers professionally designed themes and thousands of individual creative elements to Scrapblog users through a credit-based system. To purchase premium content, users need only enter their credit card information one time and load credits in $10, $25 and $50 installments for 500, 1,250, and 2,500 credits, respectively. Stickers are priced between 10 and 30 credits, while backgrounds are priced between 25 and 75 credits. Once purchased, users are able to create Scrapblog pages with the premium content again and again. In addition to premium content, Scrapblog will also continue to expand its free library of high-quality content pieces and themes.
Top traditional scrapbooking and design companies see the benefits and are among the first to partner with Scrapblog's Marketplace. "Our partnership with Scrapblog marks the first time our content will ever be digitally available," says award-winning paper and scrapbook designer, Anna Griffin, president of Anna Griffin, Inc. "The new Marketplace not only allows us to introduce ourselves to those who may not know our products, but also allows us to connect with those who do in a fresh, new way!"
Digital scrapbooking author and designer Ali Edwards adds, "More than an online store, Scrapblog's Marketplace will help scrapbookers to find just the right embellishments to tell a story with their photos."
"Scrapblog has made it so easy for us to go digital in such a secure environment," says Cosmo Cricket Co-Owner Eric Comstock. "The Scrapblog Marketplace gives us full control to easily organize and price our content." "We have been impressed by what Scrapblog users have created with our designs," adds Julie Comstock, Co-Owner of Cosmo Cricket.
"As the CHA Winter Show is all about crafting going green, Scrapblog is ahead of the curve in more ways than one" says Michelle Coleman of Little Dreamer Designs. "It's great to be a part of the Scrapblog Marketplace launch!"
Scrapblog will showcase the award-winning application at the CHA (Craft and Hobby Association) winter conference beginning today through Wednesday, January 28.
For a full list of companies and designers participating in the Scrapblog Marketplace visit http://www.scrapblog.com/marketplace. To watch a quick video demo of the Marketplace visit http://www.scrapblog.com/marketplacevideo.
About Scrapblog, Inc.
Launched in April 2007, Scrapblog is the leader in online scrapbooking and offers a free, web-based service for creating and sharing multimedia scrapbooks. Scrapblog's intuitive interface allows users to easily mix their photos, videos, audio, text and thousands of creative elements. Users can share their creations on Scrapblog's online community, through email, or post them on the Web's most popular photo sites and social networks. Users can also turn their creations into high-quality keepsakes, including books and greeting cards. Scrapblog is based in Miami, Florida and has received multiple awards for its ease of use. Most recently, Scrapblog received Adobe's prestigious MAX Awards in two categories: Best Rich Internet Application and People's Choice Awards. To explore and try Scrapblog, please visit http://www.scrapblog.com.
###