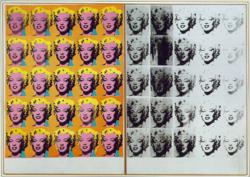 this printing process has a much richer historical context than most of our customers even realize
US (PRWEB) March 20, 2012
"Most people associate screen printing with custom t-shirts – but this printing process has a much richer historical context than most of our customers even realize." Explained Matthew Price, Rush Order Tees Operations Manager. "As screen printers, we print thousands of screen printed shirts every day. Screen printing is efficient, ideal for working on fabric and other materials, and yields excellent results for our customers."
Originating in China, the screen printing process has changed dramatically with technology, demand, and primary use; however its methodology remains largely intact. Though first patented in 1907 in England, screen printing dates back to the Song Dynasty, around the year 1000 A.D. in mainland China where silk was easier to access and printmaking and inking techniques were already well formed.
Throughout the 1900s, the screen printing process evolved with advances in chemical sciences, with many practitioners running tightly guarded shops intent on preventing trade secrets about the process itself. Photosensitive emulsions began to be developed, specifically for the preparation of stencils. Though it would take time for the screen printing industry to accept this step forward, it eventually took hold as the most accurate and efficient way to prepare a stencil for screen printing. Today, this method remains as the industrial standard and is how modern screen printers prepare screens for custom printing.
As time progressed, both artists and artisans continued to experiment with screen printing and even developed famous examples. Perhaps the most famous example is Andy Warhol's popular 1962 depiction of Marilyn Monroe, a multi-color serial screen print in memorably exaggerated colors.
"Around this time, custom t-shirts began to develop as a fad, and thankfully for us, continues to live on to this day." noted Price. "Over half of all screen printing in the United States is done on t-shirts, and we couldn't be happier to be a part of the industry. We take pride in taking an ancient art form, combining it with the efficiency of modern technology, and offering consumers hand-crafted artisan products of the highest quality. Whether you're looking for a one-color design for a few people or a complex print with thousands of pieces for a retail project, we'd love to work with you and show what a thousand years of experience looks like."
For more details on promotions and events, visit Rush Order Tees on Google+, Facebook, Twitter,LinkedIn or on YouTube under the Company's official Printfly channel.
Contact Rush Order Tees at (800) 620-1233
Hours: Mon - Sun: 7:00 am - 11:00 pm EDT
About Rush Order Tees and Printfly
Since it's founding in 2002, Rush Order Tees has expanded its product offering beyond custom printed shirts to include a wide variety of sports, academic, community-driven, commercial and business offerings including company polos, custom business shirts, custom team jerseys, custom printed hats, custom printed sweats, custom college shirts, school jerseys, custom totes, custom aprons, and more.
At the height of its growth, Rush Order Tees acquired a 15,000 SF facility in North East Philadelphia, PA which they equipped with over twenty of the highest quality screen printers, digital printers (DTG Direct to Garment printers), screen exposure units, screen printing heaters and much more.
As the company grew, it continue to offering free nationwide shipping along with "no fee" polices and an industry-leading low price guarantee. Through the years, they've developed a reputation for excellent service, value and quality. Their customers have voiced their allegiance and appreciation across many consumer-driven review sites earning Rush Order Tees overwhelmingly positive online rating and reviews across the leading sites including Google, Superpages, YellowPages, Yelp, Merchant Circle and the Better Business Bureau where they hold a certified A+ BBB Rating.
Built on repeat business and referrals from satisfied customers, Rush Order Tees has grown to be a major leader in the custom shirt printing industry.
Contact Rush Order Tees at 1 (800) 620-1233.