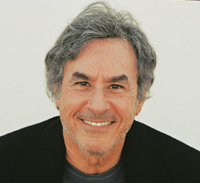 one of the top screenwriting analysts in the world.
Beverly Hills, Calif. (PRWEB) July 21, 2009 - Robert Flaxman, founder of Deep Feed-
Back Screenplay Consulting, announced today that he has been selected to present his top-rated seminar "Seducing the Studio Reader" at the 2009 Screenwriting Expo.
The 2009 Screenwriting Expo will be held October 15 - October 18 at the Wilshire Grand Hotel in Los Angeles. Flaxman will be presenting on October 16.
In 2008, the Screenwriting Expo labeled Flaxman "one of the top screenwriting analysts in the world." The "Seducing the Studio Reader" seminar explains the multiple techniques that will keep the reader in your created reality throughout your script. You'll study the most common mistakes made by professional and advanced screenwriters.
Deep Feed-Back is the only totally interactive line-by-line, page-by-page screenplay consulting service. Although the process may last eight hours or more, the individual sessions are broken up into 2 - 4 hour periods and are geared to fit your schedule. No cold notes to interpret. Immediately improve your script!
About Robert Flaxman
Robert Flaxman is "quite simply the Rolls Royce of screenplay analysts," declared Creative Screenwriting in its "Analyzing the Script Analysts" review (Vol. 6 No. 5). Flaxman rated number one. His totally interactive method sets a new standard for thoroughness and specifically prepares screenplays for studios, producers, and competitions. For more information, visit http://www.deepfeedback.com or call (310) 278-9578.
About The 2009 Screenwriting Expo
The annual Screenwriting Expo is the biggest, most comprehensive, and most prestigious educational and networking meeting of screenwriters and aspiring screenwriters in the world. Now in its seventh year, the Expo offers more than 200 educational seminars and sessions with writers; the Golden Pitch, the biggest screenplay pitch festival in existence; a prestigious roster of screenwriting Guests of Honor; a unique on-site scene-writing competition for prizes, the CS Open; and a series of evening networking receptions for working and aspiring writers.
###