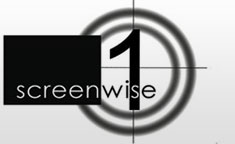 Michelle's Golden Box Master Intensive and her Audition Technique Master Intensive are not to be missed!
Sydney, NSW (PRWEB) December 17, 2012
Screenwise, the renowned acting school, presents The Golden Box Master Intensive in a two day in-depth technique analysis lecture which breaks down the technique used at the Larry Moss Studio now called The Acting Studio. Students learn how to create, fleshed out, vivid and interesting characters through an intense emotional workshop, with lectures and exercises.
This Master Intensive two day acting class focuses on answering the following questions:

What makes one choice more powerful than the next?
How can one deliver a raw unforgettable acting performance?
What tools in particular can be applied to film, TV and stage work?
How can one develop a personal backstory from scratch, and discover material for a screenplay, short, one woman/man show, or novel?
The class is supported by film clips. Discussions and analyses are included of performances by Anthony Hopkins, Al Pacino, Meryl Streep, Judi Dench, James Dean, Marlon Brando, and many others. Class exercises include building provocative, complex backstories by opening up your instrument emotionally, and finding psychological gestures and triggers to use in your work. This class serves as more than just an acting seminar, as past students have uncovered profound insights about themselves as people and artists.
The Audition Technique Master Intensive is a boutique style workshop with only 16 participants. These students will learn to stamp their signature on a character making unique choices. This intensive aims to exercise an ease working in front of the camera and the confidence to perform and to shine in every audition. Students will participate on camera with sides from movies and TV shows from all genres of writing, ranging from drama, comedy including sitcom, romantic comedy, slapstick and black comedy.
About Michelle Danner:
In the year 2000, acting coach Michelle Danner and Larry Moss founded Edgemar Center for the Arts, a top Los Angeles acting school and a two theatre and art gallery complex. The Larry Moss Acting Studio has been housed at Edgemar since the cutting of the ribbon in 2002 and has flourished and grown into what is now The Acting Studio at Edgemar.
The Edgemar Center for the Arts has been known for its acting studio and it's more than famous Creative Director Michelle Danner, who is not just a coach to some of the biggest names in Hollywood but also a director, who is about to launch her new movie "Hello Herman".
The uniqueness and efficacy of Ms. Danner's teaching comes through decades of experience as an actor, director and acting coach to some of Hollywood's most successful and respected actors. Christian Slater, Meryl Streep, Zooey Dechanel, Gerard Butler, Penelope Cruz, Steven Spielberg, James Franco, Chris Rock, Sally Field, Helen Hunt, Salma Hayek, are amongst many of Michelle's star clients, including Australia's very own Grant Bowler and Isla Fischer.
She has trained personally with Stella Adler, Uta Hagen and has been the managing director of the Larry Moss Studio, now The Acting Studio at Edgemar, for the last nineteen years. She teaches internationally in Europe, Toronto, Vancouver, Dubai, and New York and now Sydney.
Michelle's Golden Box Master Intensive and her Audition Technique Master Intensive are not to be missed.
The Golden Box commences on Saturday 23rd March and concludes on Sunday 24th of March 2013.
The Audition Technique intensive commences Monday 25th March and concludes Tuesday 26th March 2013.
About Screenwise:
Screenwise offers a wide range of short and long-term acting courses tailored to suit beginner to advanced actors. Screenwise is a Government Accredited Registered Training Organisation employing award-winning, Actors, Directors, Producers, Casting Consultants and Technicians who are articulate and inspirational teachers. Screenwise is run by founding CEO and Australian actress Denise Roberts.
Highly regarded actors that have walked through the Screenwise doors include Chris Hemsworth (Thor, Avengers), Isabel Lucas (Transformers, Knight Of Cups), Todd Lasance (Spartacus, Cloud Street, Crownies, Underbelly), Ed Kavalee (Thank God You're Here), Christian Clark (Home & Away), Yvonne Strahovski (Chuck, Dexter), Ashleigh Cummings (Puberty Blues, Tomorrow When The War Began), Andy Whitfield (Spartacus) and Tabrett Bethell (Legend Of The Seeker).
For further information on entry requirements, how to apply and fee structure, please contact the Screenwise office.