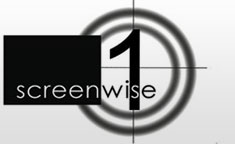 Screenwise Acting School is proud to present, direct from the Edgemar Centre of the Arts in Los Angeles, renowned director and acting coach to the stars Michelle Danner.
Sydney, NSW (PRWEB) January 22, 2013
LA director and acting coach to the stars Michelle Danner will be holding two Master Intensive acting workshops in Sydney, Australia, this March and places are filling fast.
Workshop One is 'The Golden Box' intensive, a two day in-depth technique analysis lecture which breaks down the technique used at The Acting Studio. Students will learn how to create, fleshed out, vivid and interesting characters through an intense emotional workshop which uses both lectures and exercises.
The class is supported by film clips with discussions and analyses of performances by world renowned movie actors. This class serves as more than just an acting seminar, as past students have uncovered profound insights about themselves as people and artists.
Where: The Bondi Pavillion
Commences: Saturday 23rd March 2013
Concludes: Sunday 24th March 2013
Time: 10am till 4.30pm
Cost: $396
Workshop Two is 'Audition Technique' where students will learn to stamp their signature on a character with unique choices. This intensive aims to create an ease of working in front of camera and the confidence to perform and to shine in every audition. Students will participate on camera with sides from movies and TV shows from all genres of writing, ranging from drama, comedy including sitcom, romantic comedy, slapstick and black comedy.
Where: Screenwise Studios, 84 – 86 Mary Street, Surry Hills, NSW
Commences: Monday 25th March 2013
Concludes: Tuesday 26th of March 2013
Time: 10am till 4.30/5pm
Cost: $599
Maximum Participants: 16
Please note: Due to the intimate number of participants, this workshop is for experienced actors only. Please forward headshot, CV and showreel for selection to the Screenwise office.
These two Master Intensive acting workshops, where one can work intimately with the acting coach to the stars, are not to be missed. Online registration is available at the workshop links provided above.
About Michelle Danner:
Michelle is the founding director of Edgemar Center for the Arts and raised $1.3 million, with the help of benefactors like Steven Spielberg, which went to the construction of the two theatres and the art gallery at the Center. She is currently the Artistic Director of the Center as well as Edgemar Center for the Art's resident theatre company, The Edgemar Theatre Group, whose season she oversees. Her production company, Capricorn Films, is in development for several film projects: You're on the Air, The Bandit Hound, and The Will To. In April 2011 she completed principal photography on the feature film Hello Herman… starring Norman Reedus, Martha Higareda, and Garrett Backstrom to be released in March 2013.
About Screenwise:
Screenwise Acting School, run by founding CEO and actress Denise Roberts, offers a range of acting courses to suit beginner to advanced actors. As a Government Accredited Registered Training Organisation, Screenwise employs award-winning Actors, Directors, Producers, Casting Consultants and Technicians as tutors.
Actors that have trained at Screenwise include Chris Hemsworth (Thor), Isabel Lucas (Transformers), Todd Lasance (Spartacus), Ed Kavalee (Thank God You're Here), Christian Clark (Home & Away), Yvonne Strahovski (Dexter), Ashleigh Cummings (Puberty Blues), Andy Whitfield (Spartacus) and Tabrett Bethell (Legend Of The Seeker).