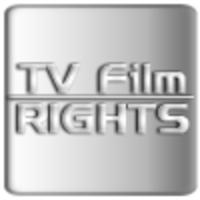 times have changed and the new media age has found that Hollywood power-execs are reaching out across the web to discover amazing stories and scripts from anyone.
Los Angeles, CA (PRWEB) November 12, 2009
Throughout movie history, the most critically acclaimed, award winning, blockbuster movies have been based on true stories or events. Hollywood once depended on a closed network of producers to identify potential stories for securing the TV/film rights for development and production, but times have changed and the new media age has found that Hollywood power-execs are reaching out across the web to discover amazing stories and scripts from anyone.
TVFilmRights.com has been launched as the premiere industry marketplace for screenwriters and movie concept creators to pitch their projects in a protected database scouted by carefully screened executives in the film and television industry. While other script scouting websites attract mid to low level production companies, TVFilmRights.com boasts a roster of major players in the film and TV industry right out of the gate, including; Paramount Pictures, 20th Century Fox, NBC/Universal, ABC Studios, CAA, William Morris Agency, and others.
"These aren't just development execs searching for new projects. We have many senior executives and heads of divisions that are actively searching for new concepts and scripts in our database," says Jessica Hood, VP of Operations. "They like being able to review original screenplays from new writers, as well as discovering incredible true stories pitched from anybody who feels their story or concept can translate into a feature film or television program!"
One unique feature of the site is Intelligent Scouting. Executives reviewing material in the database may select a multitude of subjects and themes, targeting projects that meet their specific mandate. It makes scouting more efficient for the executives, and ultimately brings greater results for those pitching projects. All activity by producers reviewing material is tracked and recorded for the protection of the Writer/Creator (a hard thing to find in the real world of pitching screenplays and movie ideas).
TVFilmRights.com also provides services for publishers and authors to pitch the TV/film subsidiary rights for their books. While executives were once stuck with the tedious task of tracking individual books with countless phone calls to publishers and agents, they can now view a comprehensive list of available titles for adaptation in the TV/film rights database. And the site isn't limited to just film. Many of the executives at the site are on the hunt for hot TV show ideas, and reality TV is the genre. Hood explains, "Within the reality genre, a lot of attention lands on true life stories and subjects that may be produced as a docu-series, similar to "American Choppers", "Jon & Kate Plus 8", "Dog The Bounty Hunter" or "L.A. Ink". Business environments, or families with unique lifestyles or professions are hot properties for development."
The site also provides some helpful insider advice for pitching Hollywood to give writers an insider's edge when formulating concepts and scripts to pitch, as well as charter membership discounts during their current first phase of business.
Executives at TVFilmRights.com are on track for expanding into the independent film market, serving as a clearing house for TV/film rights licensing and distribution of completed films and programming in foreign and domestic markets. "What the American Film Market does as a live event, we can do online, globally, with the click of the mouse," boasts Hood.
It does appear that TVFilmRights.com is well on its way to becoming the new "virtual" Hollywood. Screenwriters and Creators of movie concepts may visit here for more information and registration.
###