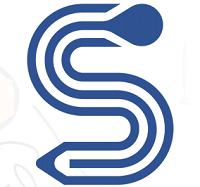 New way to communicate with your friend in Facebook.
San Francisco, CA (PRWEB) May 15, 2013
Scribbly is a free app that lets users chat with friends on Facebook by using text and hand drawings. Connect with friends on Facebook and send hand drawn images or pre-installed emoticons.
Users can show their emotions to friends, families or colleagues in a different way using hand-drawn images or edit existing images in your gallery. Users can take a picture and insert available emotions or scribble new hand drawn emotions.. Scribbly is the new way of connecting with friends real time.
Users have the option to play Tic-Tac-Toe or tease their friends by making those amusing faces or by drawing on the snaps, Scribbly adds the spark in conversing through chat and make your time special with your friends.
Scribbly is an IM application developed by Y Media Labs for iOS 5 and above.
Using Scribbly is very easy. Find friends who have Scribbly on their iOS device can invite their friends.
"Tap on the toggle switch and start a conversation by saying "Hi" in a new style."
Users can
1. Use the color pallet for drawing or can pick from the hand-drawn scribblies available in the app. 2. Click a picture or use a photo from the gallery and modify it.
3.Show their artistic skills.
4. Save Scribblies.
Scribbly for iPhone and iPod Touch includes:

A canvas to draw scribbles
A color pallet and eraser
Easy and fun to use hand-drawn templates
Take a picture and put in your hand written messages
Use pictures from gallery and put in your own thoughts
Send Invites to your friends directly from the app
Save the received or sent scribblies and reuse them
Requirements: Compatible with iPhone 3GS, iPhone 4, iPhone 4S, iPhone 5, iPod touch (3rd generation), iPod touch (4th generation), iPod touch (5th generation) and iPad. Requires iOS 5.0 or later. This app is optimized for iPhone 5.
You can download the app from the App Store at https://itunes.apple.com/in/app/scribbly/id642764159?mt=8.