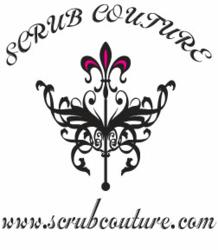 Happy Shopping!
Boston, MA (PRWEB) July 26, 2011
Scrub Couture, a fast growing online medical uniform, footwear and instrument distributor has officially launched a "mobile" version of their online store. The mobile site is targeted towards healthcare professionals with limited time. On the mobile version of Scrub Couture you can view and purchase the full lines of scrubs, lab coats, footwear, stethoscopes, sphygmomanometers and other medical supplies Scrub Couture has to offer for sale.
The mobile site is ideal for so many of us in this fast paced world that don't always have the time to sit in front of a computer and shop online. Scrub Couture's Mobile site is linked directly to their full site for seamless viewing and ordering of ADC, AnyWear Footwear, Avia Footwear, Baby Phat Scrubs, BooJee Beads, Cherokee Uniforms & Footwear, Dickies Medical, K-Swiss Footwear, Gel Scrubs, Littmann Stethoscopes, MDF Instruments, Med Couture, New Balance Healthcare, Peaches Uniforms, Prestige Medical, and Skechers Uniforms.
Scrub Couture hopes this "mobile" version of their full online medical store will help make purchasing medical uniforms, footwear, instruments and supplies even easier for everyone employed in the medical industry.
###