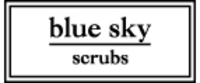 Austin, TX (PRWEB) November 14, 2009
Medical scrubs begin to look worn more quickly than other clothing items and many medical professionals find themselves trying to replace their medical uniforms at the end of every year. If you are looking for a great place to purchase scrubs, blue sky scrubs has added new colors to their collection just in time for end-of-year shopping.
Introduced in autumn 2009 are Caribbean Blue scrubs, which were requested by many nurses and doctors who are required to wear the shade of blue, which until now, has been fairly difficult to find.
Check out the women's Original scrubs section on the website to find a great selection comfortable, fashionable, nursing scrubs. These scrubs are offered in Navy, Royal Blue, Ceil, Grey, Black, Chocolate, Olive, Pine, Carnegie, Eggplant, Aquamarine, Turquoise, Pink, Peacock, Lilac, and now Caribbean. Sizes offered are XXS-XL.
blue sky scrubs also has scrubs for men, which are made from the same comfortable material for which blue sky scrubs has become known. Colors available in men's scrubs are grey, black, ceil, and navy. Sizes offered are M-XXL.
Just in time for Christmas, blue sky scrubs has great color collections that will reflect the traditional feel of the holiday season. Pine Green and Navy are excellent choices, especially when worn with one of the many Christmas-print scrub hats. The Pine Green color pallet works beautifully with the coordinating scrub hats, and is a perfect way to transition into the Christmas season. This is an ideal time to get a collection that can't be found anywhere else. Students, doctors, nurses, and many other medical personnel would love the gift of blue sky scrubs.
blue sky scrubs is offering free shipping on any purchase placed before November 23, 2009 when code BSFS1109 is used during checkout.
To view the blue sky scrubs collection , visit http://www.blueskyscrubs.com , or call direct at 1.888.302.5837.
###