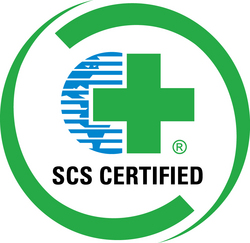 Emeryville, CA (Vocus) October 12, 2010
Scientific Certification Systems (SCS) will unveil a new methodology for reducing risk in agricultural exports at the Produce Marketing Association's (PMA) Fresh Summit convention, the most widely-attended gathering in the United States for the global floral and produce industry.
Foreign governments, retailers and importers are now using expanded pesticide residue tests to target compounds that are not detected in typical multi-residue tests. Companies in the European Union, Japan, Taiwan, Korea and Australia specifically are employing a strict testing process, which can result in a rejection of goods and even a ban on all products from the exporting company. These rejections can have a crippling effect on sales.
FDA Specialist and Agricultural Scientist Wil Sumner will inform growers on how they can avoid risk and successfully meet import regulations through Pesticide Residue Management. By basing pesticide use plans on SCS' proprietary residue decline curves and degradation data, growers can plan their shipments to comply with maximum residue levels (MRLs). Sumner's seminar will include demonstration of the proactive approach designed by SCS.
Seminar: Pesticide Residue Management - a Solution to the MRL Issue for Exports
Presenter: Wil Sumner, SCS Director of Food & Agricultural Testing Services
When: Saturday, October 16, 11:15 - 11:35 a.m.
Where: PMA Fresh Summit - Orlando, Florida
SCS is a global leader in independent environmental certification and verification. For more than 25 years, SCS has developed internationally recognized standards and certification programs that ensure the highest level of environmental performance and social accountability for its clients. In addition to a full suite of agricultural services, SCS offers Pesticide Residue Free Certification for produce.
The Produce Marketing Association's annual Fresh Summit International Convention & Exposition is the most widely-attended gathering of the global floral and produce industry held in the United States. In 2010, Fresh Summit will be held October 15-18, 2010 at the Orange County Convention Center in Orlando, Florida.
# # #