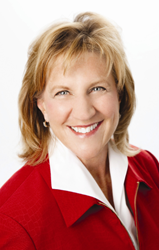 This educational webinar is an excellent resource for learning about the differences on Medicare Parts A, B, C and D, the differences between open enrollment, annual enrollment and special enrollment and the new changes to 2013 Medicare premiums
(PRWEB) April 16, 2013
The Society of Certified Senior Advisors (SCSA) will be hosting the educational webinar "Annual Updates on Medicare" presented by Nancy Dykeman, owner of Long-Term Care Planning Consultants, LLC, founder/principal of LTCares, and SCSA faculty member. This educational webinar is an excellent resource for learning about the differences on Medicare Parts A, B, C and D, the differences between open enrollment, annual enrollment and special enrollment and the new changes to 2013 Medicare premiums.
Nancy provides education to professionals, individuals and business groups on planning for Medicare, Medicaid, Social Security, Senior Housing, Final Planning and Long-term Care, and is a licensed insurance producer. She is recognized nationally as a premier educator in the LTCi field, serving as a core instructor for the Corporation for Long-Term Care Certification, and is Chairman of CLTC Board of Standards. She is a faculty member of the Society of Certified Senior Advisors, and a consultant for LTC Connection. As a speaker and lead presenter, she and her team of top presenters represent the nation's large-group LTCi carriers, conducting onsite informational meetings across the country. She and her team positively impact LTCi group benefits participation. Nancy's experience in planning began more than 30 years ago as co-owner of her family-owned funeral services company and pre-planning specialist. After becoming a licensed nursing home administrator, she operated large retirement communities, assisted living facilities and nursing homes.
Be sure to attend this event being held Thursday, April 25th 2013 at 2:00 PM (EST). Educational webinars provided by SCSA are free to members and $49.00 to the public, for more information contact SCSA or register today at What is Medicare.
The Society of Certified Senior Advisors provides free resources and tools for members as an ongoing commitment to helping professionals to understand the complex and dynamic lives of modern senior citizens. This unique webinar is the latest of the extensive educational webinars being offered every month as an opportunity to stay up-to-date on critical issues relevant to seniors and the professionals that work with them.
About Society of Certified Senior Advisors (SCSA):
SCSA educates and certifies professionals to work more effectively with their senior clients. As the leading provider of certification for professionals serving seniors, SCSA's Certified Senior Advisor (CSA)® credential requires CSAs to uphold the highest ethical standards for the benefit and protection of the health and welfare of seniors. Accredited by the National Commission for Certifying Agencies, the CSA credential is the gold standard for professionals in all areas who work with the senior population. Through a comprehensive educational program, SCSA helps professionals understand the key health, social and financial issues that are important to the majority of seniors.