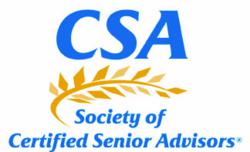 Building a network with other professionals to compliment a business can be a powerful way to strengthen and grow any practice.
Denver, CO (PRWEB) August 16, 2012
A new webinar, hosted by the Society of Certified Senior Advisors, on the advantages and pitfalls of professional networking will be presented by Certified Public Accountant and managing partner for BV Tax & Accounting, PLLC, Paul W. Vukeles, JD CPA on Thursday, August 23rd, 2012 at 12:00 PM MST.
In the How to Network Without Giving Your Practice Away webinar, Paul presents ideas on how to identify the right people to work with, how to build solid professional working relationships and how to build a network of trusted advisors. Most importantly attendees will become familiar with the tools necessary to protect their business through the use of nondisclosure and noncompetition agreements, the value of the handshake and oral agreements and how to protect reputations and prevent potential lawsuits for damages caused by a referral source.
Topics in this session include:
Finding the Right People to Work With
Building Relationships – One Step at a Time
Building a Network
Protecting the Investment
Paul W. Vukeles, JD, CPA has practiced as a CPA in Arizona since 1995. He is the managing partner of the firm BV Tax & Accounting, PLLC, where he provides accounting, tax, consulting and IRS representation to clients throughout the United States. Paul has taught as an adjunct professor for the University of Phoenix, Western International University and most recently, Grand Canyon University and the College for Financial Planning. While teaching at the University of Phoenix, he was invited to participate in the development of the undergraduate tax curriculum. Throughout his years in business, Paul has been involved with several private and nationally recognized networking groups. He has witnessed their strengths and weaknesses and has learned the best methods of networking.
The How to Network without Giving Your Practice Away webinar will take place on Thursday, August 23rd, 2012 at 12:00 PM MST. This is a live event and a recording will be provided shortly after the conclusion of the webinar to all attendees. SCSA's educational webinars are a free benefit to all members of the Society of Certified Senior Advisors, but registration is available to members of the public for $49.00. To register for this valuable event go to Networking Information.
The Society of Certified Senior Advisors provides free resources and tools for members as an ongoing commitment to helping professionals to understand the complex and dynamic lives of modern senior citizens. This unique webinar is the latest of the extensive educational webinars being offered every month as an opportunity to stay up-to-date on critical issues relevant to seniors and the professionals that work with them.
About Society of Certified Senior Advisors (SCSA):
SCSA educates and certifies professionals to work more effectively with their senior clients. As the leading provider of certification for professionals serving seniors, SCSA's Certified Senior Advisor (CSA)® credential requires CSAs to uphold the highest ethical standards for the benefit and protection of the health and welfare of seniors. Accredited by the National Commission for Certifying Agencies, the CSA credential is the gold standard for professionals in all areas who work with the senior population. Through a comprehensive educational program, SCSA helps professionals understand the key health, social and financial issues that are important to the majority of seniors. For more information about SCSA, the CSA credential and SCSA's education program, visit CSA.