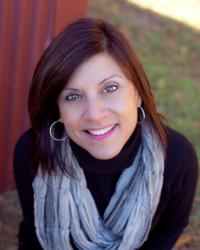 It's a horrendous evil that if left unchallenged will continue to make innocent children its' prey
New York, NY (PRWEB) May 18, 2012
Hill, a Virginia Beach, VA native brings to Stop Child Trafficking Now over 20 years of non-profit experience and an earnest passion for human rights issues.
For the past 13 years, Hill has served in the field of homelessness. Most recently she served as Executive Director of the largest domestic violence shelter in the Commonwealth of Virginia, Samaritan's House. In 2008, Hill received the honor of being named by Hampton Roads Inside Business as a 'Women in Business Honoree' for her commitment to excellence and the community.
Hill succeeds Dr. D. Gregory Wark as Executive Director. Dr. Wark will continue his service to SCTNow as President of the Board.
Hill brings her experience to SCTNow at a pivotal time in the issue of child slavery, "It's a horrendous evil that if left unchallenged will continue to make innocent children its' prey. I'm honored to join SCTNow in their ground-breaking mission to stop the demand of child slavery."
One of Hill's first endeavors in her new role is the 4th annual Stop Child Trafficking Now National Walk Campaign, slated for September 2012. The National Walk Campaign is the nation's largest walk effort to stop child slavery. With over 10,000 participants expected nation-wide, Hill encourages every man, woman, and child, to play their part by participating or coordinating a walk in their community.
To make a donation to SCTNow, please visit SCTNow.org to make an online donation, or send a check donation please note SCTNow's new mailing address: P.O. Box 4335 New York, NY 10163-4335
There is no greater cause, or greater time in history to get involved with this issue and take a stand for our children.
For more information about SCTNow please visit the website at SCTNow.org.
Press release sponsored by M3 New Media Tulsa's Online Digital Social Media & PR Firm