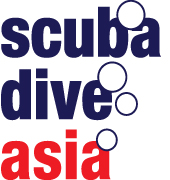 "Just pack your bags and we'll take care of the rest," Onno and Carine Lenting
(PRWEB) May 08, 2013
Diving enthusiasts are able to book Scuba diving vacations through Scubadiveasia.com, a scuba vacation website specializing in Asia Pacific diving vacation packages, liveaboard dive travel, and dive resort holidays. ScubaDiveAsia.com arranges travel to the best scuba dive destinations in Asia, Africa and the Pacific.
Founded in 1995, ScubaDiveAsia.com assists travelers with every stage of a diving vacation, from air travel, and accommodations, to sightseeing, and spa packages. Customers do not have to worry about the overwhelming details that come with planning a trip to a foreign country.
"Just pack your bags and we'll take care of the rest," owners Onno and Carine Lenting are fond of saying.
With 18 years in the diving industry, the experts at ScubaDiveAsia.com are well equipped to arrange the scuba vacation of a lifetime. Vacationing divers may choose from liveaboard and resort packages in 16 different countries, including Indonesia, Maldives, Thailand, South Africa and Fiji. The agency works with single travelers, as well as groups, and can customize any itinerary to meet a diver's needs. Honeymoon packages are also available.
"You name it and we will arrange it for you," the agency owners promise. "That is why so many scuba divers prefer to book with Scuba Dive Asia and keep coming back."
The dive travel agency can also assist divers interested in technical diving vacations. Whether divers dream of exploring a cave or shipwreck or sinking to new depths, the expert staff at ScubaDiveAsia.com can make it happen.
Additionally, ScubaDiveAsia.com caters to underwater photographers. The agency's diving experts are also experienced photographers who can assist travelers using everything from a point-and-shoot camera to a professional DSLR with several strobes. Divers can also choose from one of several photography workshops such as a Fiji expedition led by Master Photographer Douglas Hoffman and an Indonesia session taught by professional photojournalists William Tan and Tanya Burnett. The sessions range in level from beginner to advanced.
Founded by two diving enthusiasts, ScubaDiveAsia.com employs a team of dedicated dive instructors, underwater photographers, and former cruise directors. Agency reps speak fluent English, French, German, and Dutch, and regularly assist customers from around the world.
Diving enthusiasts may visit http://www.scubadiveasia.com to view special offers, book a scuba adventure or get in touch with a travel expert. The phone number is 1-888-333-3596 for Americans and +44(0)800-096-7416 for customers in Europe.