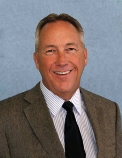 We are one of a few companies in the entire country that will act as custodian for a self directed IRA and the only one that I am aware of that will also escrow for owner financing. - Terry White, CEO of Sunwest Trust
Albuquerque, New Mexico (PRWEB) December 13, 2012
Sunwest Trust, Inc. recently celebrated in December 2012 their 25th Anniversary of being in business. First Financial Escrow and Sunwest Trust were joined in 1997 to become the currently named Sunwest Trust, Inc.
Terry White, CEO of Sunwest Trust recently said, "We are one of a few companies in the entire country that will act as custodian for a self directed IRA and the only one that I am aware of that will also escrow for owner financing. Over the years, we have also taken on special projects, such as acting as escrow agent for the State of New Mexico for the Indian Gaming compacts, acting as escrow agent for software bid packages for State Highway Department projects and small stock offerings."
Some of the accomplishments that the company is proud to boast about says White, "Our biggest asset is our faithful clients and our outstanding dedicated employees. Sunwest Trust is grateful to have been able to expand and now employs 15 people. This year we decided to spotlight our employees by each month dedicating a month to share the story and interests of each employee."
To read more about the great company employees please click on this link now: http://www.sunwesttrust.com/our-company/employee-directory
White says, "We credit the success and growth of our enterprise to the care our great staff provides daily to our clients. Last year our company held, and Awards Banquet for New Mexico's Healthiest Employers, and we were a finalist in the small business category".
Also, in 2011, Governor Susan Martinez appointed Terry White CEO to New Mexico Finance Authority board.
White reminiscent of the company's history says, "I can't believe it's been 25 years, I can still remember opening the office the first morning with one employee and no business. We have definitely been blessed to be in business for 25 years and to have such a great staff to support our customers."
About Sunwest Trust, Inc.
Sunwest Trust, Inc. began as a small escrow company in an office with only one employee and no escrow accounts. Previously named First Financial Escrow quickly gained a reputation for being honest, hardworking and fair. Throughout the course of the next ten years, the company grew by accepting new accounts and purchasing small escrow companies in and around Albuquerque.
In 1997, First Financial purchased all of the escrow accounts from Sunwest Bank. In September of 1997, Sunwest Trust, Inc. opened as a combination of the accounts serviced by First Financial and those of Sunwest Bank. The merger allowed them to move out of their small office space and into a building of their own.
In December 2003 First Financial Escrow was renamed to Sunwest Trust, Inc., and received its trust powers from the State of New Mexico Financial Institutions Division, making them the only company in New Mexico with the ability to act as both an escrow agent, and a custodian for an Individual Retirement Account or both simultaneously. Sunwest's Trust division specializes in Self-Directed IRAs, which allow a client to invest his or her IRA in anything that the IRS will allow. This includes, but is not limited to, Real Estate, Real Estate Contracts, Mortgages, Limited Liability Companies and Private Stock. Terry White is the CEO of Sunwest Trust, Inc.