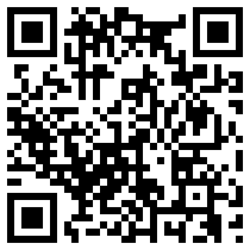 QRy delivers immediate access to safety data sheets in the hands of employees by completely eliminating the need to search and enabling instant and accurate safety compliance
Nashville, TN (PRWEB) July 19, 2012
SiteHawk, the leading cloud-based SDS and chemical data management solution, today announced the release of SiteHawk QRy™, a QR (Quick Response) code application for directly accessing safety data sheets via mobile devices.
QRy enables users to create a SiteHawk-generated QR code for any material in your SDS notebook. Once the code is created, workers simply scan a product label containing the QR code with any popular QR code reader for instant retrieval and display of SDSs on your mobile device. QRy works optimally for remote, field, and plant personnel that need instant access to safety data sheets, but do not have readily available and simple access to a computer terminal. Additionally, QR labels eliminate guesswork when searching for a material safety data sheet because container codes are stored directly in the SDS notebook.
"Eliminating barriers to employee access is a core requirement for hazard communication compliance," commented Scott Williams, Director of Sales, for SiteHawk. "QRy delivers immediate access to safety data sheets in the hands of employees by completely eliminating the need to search and enabling instant and accurate safety compliance."
SiteHawk QRy works with all major mobile platforms including iOS (iPad, iPhone), Android and Windows Mobile and is immediately available.
About SiteHawk
SiteHawk is a leading innovator in cloud-based SDS and chemical data management solutions offering a complete approach to SDS management, chemical inventory tracking, and product sustainability initiatives. Organizations in virtually every industry utilize SiteHawk solutions to manage their hazard communication programs, meet regulatory and environmental compliance initiatives, manage chemical inventories and chemical data, publish material safety data sheets, and keep workers safe throughout the organization. With customers spanning the globe, SiteHawk continues to lead the environmental health and safety industry in customer satisfaction with a greater than 98% customer retention rate.
The complete SiteHawk solution portfolio includes software and services for SDS management, SDS authoring, chemical inventory management, and environmental regulatory compliance. For more information on any of these services, please visit http://www.sitehawk.com.