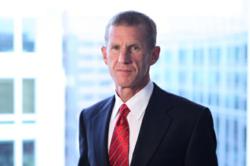 We are thrilled to be able to bring General McChrystal's lessons on leadership to the delegates at this year's Summit.
Wilton, CT (PRWEB) February 13, 2013
SiriusDecisions announced today that General Stan McChrystal will provide the keynote address at its eighth annual Summit to be held in San Diego May 8-10. The Summit theme, "Aligning Sales, Marketing and Product," will be bolstered by General McChrystal's lessons of field-tested leadership gained over his storied 34-year career.
A commander with a remarkable record of achievement, General McChrystal has been widely praised for creating a revolution in the military that fused intelligence and operations. He is also credited with developing and implementing the counter-insurgency strategy in Afghanistan and for creating a comprehensive counter-terrorism organization that transformed the way military agencies interact and operate. A four-star general, he is the former commander of U.S. and international forces in Afghanistan and the former leader of Joint Special Operations Command (JSOC), which oversees the U.S. military's most forces. His leadership of JSOC is credited with the identification and capture of some of the world's most dangerous terrorists. In January, General McChrystal released his best-selling leadership book, "My Share of the Task: A Memoir." Called "one of America's greatest warriors" by Secretary of Defense Robert Gates, the former Green Beret is known for his candor, innovative leadership and going the distance.
A dynamic, powerful speaker, General McChrystal offers a leadership philosophy based on a uniquely inclusive model that focuses on building teams capable of relentlessly pursuing results. When old systems fall short, he believes true leaders must look for ways to innovate and change. Citing stories from his career, General McChrystal reveals a management strategy concentrating on openness, teamwork and forward thinking.
John Neeson, co-founder of SiriusDecisions, commented on the announcement, saying, "We are thrilled to be able to bring General McChrystal's lessons on leadership to the delegates at this year's Summit. In business we all recognize that creating alignment between marketing, sales and product functions in an organization is no easy task. Throughout his career General McChrystal has created strong alignment between organizations, and he has done so under incredible circumstances and with the highest stakes. We look forward to hearing his message and the opportunity to learn from his experiences."
The SiriusDecisions Summit will be held in San Diego at the Manchester Grand Hyatt from May 8-10. Over 1,500 delegates are expected to attend this invitation only event. For additional information, please contact Rebecca Barber at 203-665-4003 or visit http://www.siriusdecisions.com/conference.
About SiriusDecisions
SiriusDecisions (http://www.siriusdecisions.com) helps business-to-business companies worldwide improve sales and marketing effectiveness. Management teams make more informed business decisions through access to our industry analysts, best practice research, benchmark data, peer networks, events and continuous learning courses. SiriusDecisions has offices in London, Montreal, San Francisco and Wilton, CT.
####