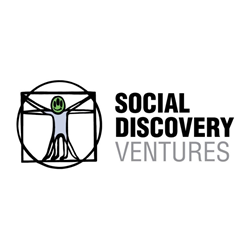 NEW YORK (PRWEB) December 19, 2018
SDVentures, an international venture fund specializing in investments into artificial intelligence technology startups, has expanded its portfolio with a direct investment into fast growing FemTech start-up Flo Health.
SDVentures has extended Serious A round by $900 thousand. The round was led by the leading European VC firm Mangrove Capital Partners, with participation from existing investors Flint Capital and Haxus. Total amount of raised-to-date investments in Flo Health is $16 million; the company's evaluation has reached $200 million.
"The basis for our decision, first of all, is the project team and its high level of professionalism. It is this factor, in my opinion, that ensures 90% of any startup's success." - commented Dmitry Volkov, the co-founder of SDVentures. "Due to the fact that they were the first in this segment to create and successfully implement the neural network algorithm, this project has a real chance of becoming a new "unicorn." Given the speed and the volume of the platform's development, the competitors have hardly any chances of catching up with it".
The Flo platform combines a period and ovulation calendar based on a neural network, a content feed with publications about women's health and a social network where women can exchange messages as well as communicate anonymously in group chats. Launched in October 2015, Flo has been downloaded over 70 million times, with 28 million users using the app monthly, while the user base grows by 4.5 million downloads monthly. This makes Flo number 1 female health product by active audience in the USA (according to App Annie analytics) and over 100 countries worldwide.
"For us it was important to attract not just an investor, but a partner who is able to participate in the project not only financially, but also intellectually. We will greatly benefit from the project development experience and expertise that SDVentures has in the field of social communications in Asian, European and American markets," commented Yuri Gursky, the founder and president of Flo Health.
SDVentures' direct investment portfolio includes more than 50 unique online projects, including TripTogether, Dating.com, Halo Neuroscience, Roomi, Layer, Academia, and Sunflower Labs. In addition, SDVentures is the partner of such international funds as Mangrove Capital Partners, DN Capital, 500 Startups, Dream Machine, Target Global, Rothenberg Ventures and iTech Capital.
ABOUT SDVENTURES
SDVentures is the international umbrella brand for a group of technology and software engineering companies. Venture investments compose a considerable share of SDVentures' investment portfolio which amounts to $550 mln. During last 5 years the company have signed investment liabilities for amount of about $50 mln in venture funds with focus on US and European Hi-Tech startups. SDVentures partners with such international funds as Blockchain Capital, Mangrove Capital Partners, DN Capital, 500 Startups, Dream Machine, Target Global and iTech Capital.
ABOUT FLO HEALTH
Flo Health is the developer of Flo, a women's health product that encompasses solutions for girls and women at every stage of their life (start of menstruation, cycle tracking, preparation for conception, pregnancy, early motherhood, menopause).
Flo prioritizes safety and keeps a sharp focus on being the most trusted digital source for women's health information. Flo intensively uses data science and AI to deliver the most personalized content and services available. Flo period tracker is currently available in 22 languages on iOS and Android. 60% of users are located in the US and Europe. For more information, please visit flo.health.