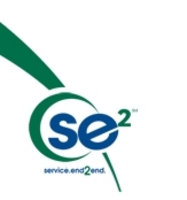 We have a Top 5 insurance company as a customer and administer a large block of its insurance contracts from a block they acquired
Topeka, KS (PRWEB) March 19, 2009
With global economic conditions in steady decline, numerous American corporations, not the least of which, Life and Annuity insurance companies are rethinking, retooling and restructuring in search of cost-effective customer administrative solutions.
Additionally, the recent admission to fraud by, and the subsequent closing of Indian outsourcing firm, Satyam Computer Services, back office manager for some of the largest manufacturers, banks and health insurance companies, has American corporations seriously questioning India's regulatory oversight and corporate governance. Some are pulling up stakes and shifting back to American-based service providers.
Large and midsize insurance corporations have reorganized with BPO service provider se2 (service.end2end) in Topeka, Kansas, to manage some or all of their customer data processing needs.
"We have a Top 5 insurance company as a customer and administer a large block of its insurance contracts from a block they acquired," says se2 president, Eric Rea. "We have a mid-size company that has 'virtualized' its operations and IT support with us and then we have a company like Aviva that we serve a point solution through 403b connect as a compliance solution that augments its current capabilities."
In a recent interview with Outsourcing Journal, Rea addressed the biggest attractions to American-based outsourcing firms like se2.
"Transparency needs to be the cornerstone of any successful outsourcing relationship. As insurance companies experience reduction, they are clearly seeing that outsourcing offshore has risks that are just not worth taking," says Rea.
"A more effective solution to the shift in corporate service needs is the ability to streamline and improve processes with superior technology and provide significant reduction in cost with a seamless transfer of data."
While some aspects of offshore labor arbitrage may still be a part of the overall picture, Rea says the first object should be to secure reliable front-end data processing services through a US based company like se2.
"Two solutions are better than one," says Rea. "Convert data to a high-performance world class platform for significant cost reduction and provide policy holders with a better upfront experience, high value solutions and no interruptions - then offshore the rest. We're finding that not only are insurance companies realizing greater savings through this holistic solution, the policyholders, contract holders and distributors realize a better customer experience."
Important front-end services like call centers are specifically kept in the U.S. by se2, providing a better experience for customer services like trades and exchanges to move money.
The feasibility of corporations building their own internal platforms for customer data processing needs must withstand millions of dollars of upfront expense to essentially "reinvent the wheel" which runs more efficiently and cost effectively with existing companies like se2. As such, internal solutions aren't materializing.
In any case, regulatory oversight in the U.S. is quite rigorous when compared to offshore options. Rea says companies are retaining up to fifty percent of their previous backend processing costs.
"We are seeing more requests for services as the environment rapidly changes," says Rea. "The expertise we provide equals a model that is simply better, faster and cheaper."
About se² -- se² is a subsidiary of Security Benefit Corporation, one of the most highly-regarded companies in the financial services and retirement planning industry. Leveraging an award-winning technology platform and decades of life and annuity experience, se² provides low-cost, high-quality service administration and distribution support services.
# # #