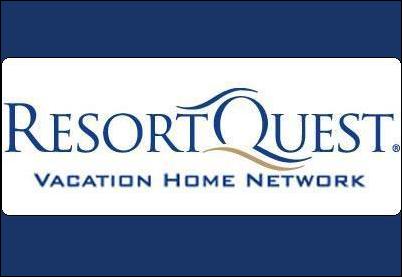 The Premier Family Beach & Tennis Resort Community
Sea Colony, Bethany Beach, DE (PRWEB) April 10, 2007
Hundreds of anglers will to take to the seas in hopes of pocketing part of the multi-million dollars in prize money available to those landing the largest fish during the 34th annual White Marlin Open, held August 6-10. Nearby Sea Colony accommodations are available through ResortQuest.
Started in 1974, and held in Ocean City, Md., The White Marlin Open is the world's largest marlin tournament. Last year, nearly 430 boats competed for a share of the $3.15 million prize pool. The top 2006 tournament check went to angler Jack Hotz, fishing aboard True Grit, when he weighed in an 82-pound white marlin worth $1,552,435.
Prize money is also awarded for the heaviest fish in other categories, including blue marlin, tuna, wahoo, shark and dolphin (mahi-mahi).
While the prize money is substantial, nearly all of the fish caught are released. According to the tournament's scoring Web site, of the 548 white marlin caught during last year's tournament, just 19, or 3.5 percent, were boated and brought back to the scales.
ResortQuest offers vacation rental accommodations at Sea Colony Bethany Beach. "The Premier Family Beach & Tennis Resort Community," located in Bethany Beach, Delaware - conveniently located midway between two of the eligible departure marinas. Sea Colony features a wide variety of amenities including a half mile of private beach, 12 pools (two indoor), fitness centers, year-round security and in-season children's programs. Accommodations in the resort community, available through ResortQuest, range from oceanfront condos to secluded single families homes and start at $137 per night.
About ResortQuest
ResortQuest, one of the nation's leading vacation rental hospitality and resort real estate companies, provides a one-stop resource in North America's premier resort destinations, ResortQuest.com. ResortQuest is the largest marketer and management company of vacation condominiums and leading vacation rentals in the U.S. and Canada, based on a portfolio of nearly 17,000 properties, from Hilton Head rentals to a fort walton beach condos, with a combined real estate value estimated at approximately $7 billion. ResortQuest Real Estate is one of the nation's leading real estate companies focusing exclusively on resort properties, offering superior brokerage services in the country's premier beach, ski and golf destinations. ResortQuest employs more than 4,000 people and is owned and operated by Gaylord Entertainment Co. (NYSE: GET), one of the largest and fastest growing companies in the hospitality and entertainment industries, based in Nashville, Tenn., that also owns and operates Gaylord Hotels and the Grand Ole Opry. For more information, visit ResortQuest.com or GaylordEntertainment.com.
# # #