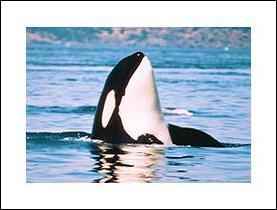 Over the past seven years I've worked with Clark and his company in a variety of capacities
SEATTLE, WA (PRWEB) April 3, 2007
Twenty years in a kayak launches a lot of memories – and Outdoor Odysseys wants to hear them all.
To help celebrate its 20th year on the water, the San Juan Islands sea kayaking adventure company will post customers favorite moments from their Outdoor Odysseys' kayak trip on a newly-created blog – The Memory Logbook. Blog posters will earn $20 off on a day trip, good from May through September.
After 20 years of paddling and camping in and around the San Juan Islands, owner Clark Casebolt and his staff have logged many fond memories and funny stories – tales that kept surfacing during discussions on how to commemorate the anniversary. Realizing that guest stories and anecdotes would make the best tribute, the Memory Logbook was launched.
From first-time kayakers to old hands, Outdoor Odysseys estimates it has guided more than 15,000 guests since its first kayak tour in 1986.
"We've paddled with celebrities such as Michael Keaton as well as little children; experienced kayakers and novices; thrill seekers and whale watchers, and they all came away with a different memory of their experience," said Casebolt. "We thought that there's no better way to celebrate 20 years on the San Juan waters than by logging and rewarding the stories of our guests."
Two decades of success built on the premise of effective kayak training and great outdoor planning is borne out by the many customers who return for their second and third kayak adventure.
"Over the past seven years I've worked with Clark and his company in a variety of capacities," said Matt Hyde, REI adventures manager. "Their trips are excellent quality and a good value."
The Memory Logbook can be found on http://www.outdoorodysseys.com/memories.html . The $20 one-day trip discount is good from May through September.
Casebolt expects many of the blog postings to come from folks who experienced their first kayak adventure with Outdoor Odysseys. He recalled one story about a younger customer signed to a six-day trip. Coming to San Juan Island via the ferry, he struck up a conversation with an attractive young woman. Engrossed in the conversation, it wasn't until the ferry stopped in Canada that he realized he had missed his destination. He eventually made it back to Friday Harbor and the start of the trip.
"Suffice to say he was teased unmercifully during the tour by the rest of his fellow trip members for missing the ferry," said Casebolt.
On another, more poignant note, Casebolt related a story about a woman he met recently at a dog park. He mentioned that he owned a company that offers kayak tours in the San Juan Islands. Upon learning the company was Outdoor Odysseys, she grabbed his arm and exclaimed how going on the tour had changed her life. Chicago residents, she and her husband visited Seattle and took an Outdoor Odysseys kayak tour and fell in love with kayaking and the NW. As a result of their Outdoor Odysseys experience she and her husband quit their high stress jobs in Chicago (where she was also coming out of treatment for breast cancer), moved to Seattle where they've become active in the outdoors.
"Probably 70% of our first-time customers never kayaked before," he said. "So we always put extra effort into making sure their trip was fun and memorable. With 20 years and hundreds of trips under our belt, we still get excited about planning the next adventure with a group of new kayakers. It's their experiences on the water that make our work so fun and rewarding."
About Outdoor Odysseys, Inc.
Outdoor Odysseys has been offering sea kayaking adventure vacations off San Juan Island, WA since 1986. The outfitter offers one to five-day San Juan Island kayaking trips that incorporate whale watching, birding, fine cuisine, area history tours and top quality sea kayak equipment, all led by experienced, knowledgeable, and personable naturalist/guides. Outdoor Odysseys is based in Friday Harbor, WA. Call (206) 361.0717 or visit http://www.outdoorodysseys.com/new/ .
###