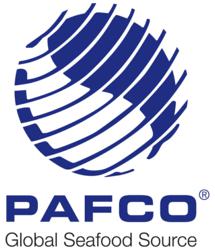 Los Angeles, California (PRWEB) June 13, 2013
Korea Agro-Trade Center, Los Angeles (aT) and Pacific American Fish Company (PAFCO) are excited to announce they will be holding a Live Fish Showcase and Buyer Luncheon to announce a new, revolutionary method of transporting fish along with the importation of new fish species that have rarely been available in the U.S. market.
Combining forces with Hanjin Shipping, a Korean aquaculture farm and the Government of South Korea, PAFCO was able to design a process where shipping containers are outfitted with tanks and live fish are transported from South Korea to the United States. Extensive testing has been done with three types of fish: halibut, turbot, and black rockfish. Black rockfish is rarely available in the U.S. market, and PAFCO is on a mission to change that.
The aquaculture farm in South Korea that raises the fish maintains very strict standards and is closely monitored by the South Korean government to ensure top quality. The fish are farmed in an environment with no chemicals or pesticides.
Currently PAFCO is importing live fish on a regular basis, which are being sold to restaurants and markets throughout Southern California. They're stored in large tanks at PAFCO's facilities, are then transferred to tanks within trucks, and ultimately end up in tanks that reside at restaurants and markets.
The event will take place on June 20th from 12pm to 4pm PST at the Hilton in San Gabriel, and aT and PAFCO are extending an invitation to local bloggers and editors of food columns. There will be live fish on display as well as a variety of seafood dishes prepared by PAFCO's corporate chef. If you're interested in attending the event, please contact PAFCO at (323) 319-1503.
For more information about PAFCO, visit the company's website: http://www.pafco.net
About Korea Agro-Trade Center, Los Angeles:
Korea Agro-Fisheries Trade Corporation (aT) is a Korean government-invested organization for agricultural and fisheries marketing services and international trade. The organization provides publicly profitable support services in the agricultural marketing sector. It has not only performed its own export sales, but has also undertaken export agent functions for a large number of small and medium-sized agro-processors. Korea Agro-Fisheries Trade Corporation also conducts a key role in introducing and promoting Korean food and the culture to the United States.
About Pacific American Fish Company:
Almost four decades ago, Joseph Huh established a small seafood company dedicated to distributing the freshest quality products to local retailers. Joseph's two sons, Peter and Paul Huh, realized his vision to the next level. The Huh Brother's embarked on a legacy that founded Pacific American Fish Company (PAFCO), a family-owned, full-service seafood enterprise that offers over 3,000 fresh and frozen products. PAFCO is the parent company of numerous brands including Oceankist, Pacific Surf, Snak N'Go, and Pete's Seafood.
Contact:
Korea Agro-Trade Center, Los Angeles
12750 Center Court Dr. South
Cerritos, CA 90703
(562) 809-8810
Pacific American Fish Company (PAFCO)
5525 S. Santa Fe Ave.
Vernon, CA 90058
(323) 319-1503
http://www.pafco.net