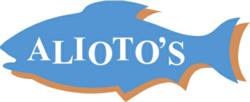 San Francisco, CA (PRWEB) May 16, 2013
Family-owned and operated Alioto's Restaurant, located on Fisherman's Wharf, is excited to celebrate 88 years of fresh, sustainable seafood, and traditional Sicilian family recipes. Alioto's will be offering a special prix fixe menu that will be available throughout the month of May. A popular dining destination that has been part of San Francisco even before the Golden Gate Bridge, Alioto's is rich in tradition; from the Wall of History lined with old photos and newspaper clippings to secret family recipes who's adaptations have become staples within the city.
"We are thrilled to celebrate our 88th year in Fisherman's Wharf," commented Matthew Violante, General Manager of Alioto's. "It is an honor to have been in business for this long and we are truly grateful to the people of San Francisco, the city's visitors and our dedicated staff who have all helped us to maintain our family's dream for so long. We plan to continue the tradition of offering delicious food and serving our cherished family recipes for as long as we can."
The celebratory prix fixe menu will be available during lunch and dinner for two for $88 that features original family recipes that have been served for the past 88 years at Alioto's.
Alioto's 88th anniversary menu includes: Calamari or a bowl of New England-Style house made Clam Chowder to start. Entrées include Nonna Rose's famous Crab Cioppino with clams, mussels and shrimp in a spicy tomato sauce, or Risotto Alioto, Italian creamy rice prepared with shrimp, scallops, tomatoes and mushrooms. There will be a birthday dessert of tiramisu as well.
The story behind Alioto's: Alioto's is a San Francisco landmark located in the heart of Fisherman's Wharf that started as a small fish stall serving lunch to the Italian laborers working in the wharf. Stall #8 expanded to include the fish stand with the seafood bar, and in 1938, a kitchen was installed, officially opening Alioto's Restaurant. The restaurant continued to expand in 1950 when Rose Alioto purchased the neighbors stall and added a second story in 1957, making it the tallest building on the Wharf.
Alioto's unique menu offers distinctive Sicilian recipes handed down though the Alioto family including: the famous spicy tomato shellfish stew, Cioppino, which became a San Francisco culinary legend. The unique San Francisco stew has delighted taste buds for years and chefs all over the country have since adapted the recipe. Fish is bought fresh daily by Alioto's full-time fish buyer and serves a tantalizing selection of fresh seafood including: sea bass, sand dabs, sole, swordfish, tuna, Dungeness crab and more.
The dining room boasts one of the most stunning views of the Golden Gate Bridge and fishing fleet on Fisherman's Wharf.
About the Company:
Established in 1925 and located on Fisherman's Wharf, Alioto's Restaurant has been a San Francisco landmark serving fresh local seafood and traditional Sicilian family recipes for four generations. As a historic neighborhood staple with stunning views of the Golden Gate Bridge and the fishing fleet, Alioto's prides itself on offering authentic Sicilian dishes with a San Francisco twist at a fresh seafood restaurant. As guests walk through Alioto's, they pass the Wall of History, covered with antique family photos, vintage menus and classic newspaper clips. The restaurant's menu includes a variety of dishes with fresh fish, shellfish, Dungeness crab, pastas and soups, all of which have been passed down from generation to generation. They offer private dining as well as banquet rooms. Alioto's is open every day from 11 a.m. to 11 p.m. and parking is free with validation. They are located at #8 Fisherman's Wharf, San Francisco, CA 94133. For more information, visit them on Facebook or at http://www.aliotos.com.