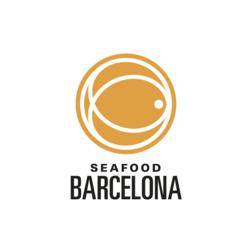 Seafood Barcelona has been great news for the fishing industry and international trade
Barcelona, Spain (PRWEB) October 26, 2012
The Seafood Barcelona exposition completed its third and final day at the Fira de Barcelona – Gran Vía fairground as organizers declared the exposition's first edition was a resounding success paving the way for an expanded 2013 event.
Seafood Barcelona featured 134 exhibitors, including several top fish and seafood suppliers from Spain and throughout the world. Important buyers from Spain and more than 90 countries registered to attend the exposition which is produced by North America-based Diversified Business Communications in partnership with Barcelona-based Alimentaria Exhibitions.
"Seafood Barcelona's first year exceeded expectations," said Liz Plizga, show director from Diversified Business Communications. "Barcelona is an ideal destination and hub for doing business in the Spanish, southern European and Maghreb market, and the event is poised for growth," said Plizga.
Seafood Barcelona's launch was a "total success," said J. Antoni Valls, assistant general manager, Alimentaria Exhibitions. "Despite difficult economic conditions, Seafood Barcelona has been great news for the fishing industry and international trade," said Valls.
Companies from Spain and many other countries including Argentina, Norway, Canada, and the United States have already reserved exhibition space for the 2013 Seafood Barcelona in excess of this year's show floor, according to Valls.
Exhibitors at this year's Seafood Barcelona included notable fish and seafood suppliers, such as the following companies:
Coast Seafoods
Conservas Dani
Maresmar
Marfrio
Marine Harvest
Krustagroup
Morpol
MAGRAMA – Ministerio de Agricultura, Alimentacion y Medio Ambiente
Parliviet & Van der Plas
"There have been more people than expected and the profile of visitors has been very professional," said Erwin Alderlieste, CEO, Alfocan. "We are confident in its [Seafood Barcelona's] future growth," said Alderlieste.
"I am positively surprised," said Sara Morales, commercial director, Caviar Nacarii. "I think this is the birth of a great show, and I see huge potential for the future," said Morales.
Verified attendees at Seafood Barcelona include buyers from high-volume purchasing companies such as:
Aldi
Angrup
Aramark Servicious de Catering
Axfood
Bon Preu
Carrefour
Consum
Coop Italia
Costa Crociere
El Corte Ingles
La Sirena
Grup Costa
Grupo Eroski
Grup Peralada
Jerónimo Martins
Iberostar
Lidl Supermercados
Loblaw
Modelo e Continente
Pyrenees Sau
Rimi Baltic
Sabeco - Simply
Sogenave
Sonae
Superdi
Tesco
And more
Seafood Barcelona "has been very good for winning new contracts with new manufacturers, especially in Peru, Norway and Spain," said Renato Leite, business director of Sonae, a Portuguese company.
Attractions during Seafood Barcelona's included several well attended Catalan Culinary Demonstrations. Media and key buyers enjoyed a complimentary tour of the nearby Mercabarna Central Fish Market, one of the largest wholesale fish and seafood markets and distribution centers in Europe.
The next Seafood Barcelona trade event is scheduled for 22-24 October 2013 at the Fira de Barcelona – Gran Via – Hall 1.
###
About Seafood Barcelona
Seafood Barcelona is Southern Europe's newest seafood-industry trade event and brings top buyers and suppliers from around the world together in one convenient location for three days of networking, sourcing new products and services, and doing business. Seafood Barcelona is scheduled for 15-17 October 2012, at the Fira de Barcelona – Gran Vía fairground in Barcelona, Spain. The event is produced by Diversified Business Communications in partnership with Alimentaria Exhibitions. http://www.seafoodbarcelona.com
About Diversified Business Communications
Diversified Business Communications, based in Portland, Maine, USA, provides information and market access through face-to-face events, magazine publishing, and online resources on four continents. Diversified Business Communications serves several industries, including seafood, food service, natural and organic, commercial marine, healthcare, and business management. The company operates divisions in Australia, Hong Kong, India, the UK, and Canada. http://www.divbusiness.com
Alimentaria Exhibitions
Alimentaria Exhibitions—a joint venture between Fira de Barcelona and Reed Exhibitions Iberia—is a market leader for food and beverage trade shows in the countries where it operates, managing more than 150,000 net m² of exhibition space, with 5,000 international food and beverage manufacturing, trade and equipment and technology exhibitors, attracting around 200,000 professionals from these sectors. The main Alimentaria Exhibitions headline trade shows include the following: Alimentaria and Bta.—Barcelona food technology, in Barcelona; Alimentaria & Horexpo Lisboa in Portugual; and Alimentaria México, in Mexico City.