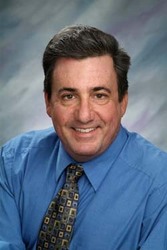 We're really looking forward to bringing this sort of training to business owners here. The Search Engine Academy didn't have a presence here to serve the local businesses in the state's capitol, and now we do
Sacramento, CA (PRWEB) February 25, 2009
The Bay Area Search Engine Academy has officially opened its doors and scheduled their first Sacramento workshops in basic and advanced search engine optimization (SEO) training for March, 2009. The company CEO, Thomas W. Petty, says they're excited to have this sort of training finally available in the Sacramento area. "We're really looking forward to bringing this sort of training to business owners here. The Search Engine Academy didn't have a presence here to serve the local businesses in the state's capitol, and now we do," he adds.
They recently joined the Sacramento Metro Chamber of Commerce, and have scheduled an official Ribbon Cutting opening ceremony for Monday, March 2, at the Courtyard Marriott Sacramento Midtown (4422 Y Street) at 10:00 a.m. Those interested in attending this free event are asked to RSVP to Petty through their Web site's Contact Us page.
The Search Engine Academy provides standardized search engine optimization training certification and search engine marketing (SEM) certification in many local communities across the US, Canada and in Asia. Attendees of the 2-Day Basic SEO Essentials, 3-Day Advanced SEO or 5-day Master SEO workshops will have the chance to interact with industry experts and learn the intricacies of search engine optimization. The Bay Area Search Engine Academy is one of the newest Academies in the family. It is licensed to deliver the exact same SEO skill-building Workshops that were developed and taught by leading industry educators Robin Nobles and John Alexander.
Participants also have the option to earn Continuing Education Units (CEUs) which are backed by the University of Southern Mississippi, making the Bay Area Search Engine Academy a place where students can learn structured SEO skills that are both recognized and approved by the US educational system.
"We are unique in that we keep workshops small so participants can have direct interaction with the instructors and other classmates while working on problems. Each attendee brings their own laptop and SEO problems to the class to work on right there. The workshop format and the limited enrollment have several advantages over traditional large scale seminars. You actually learn SEO skills with hands-on guidance with tremendous focus to building the skills of each participant," Petty said.
It's a fact that people learn best and understand the methodolgy best when they can learn by doing. "Upon completing the course and passing the final exam, graduates of the 5-day Master level workshop are subsequently enrolled in a 6-month mentoring program with the Academy, which is also a unique benefit of attending our courses," he adds.
The Search Engine Academy has delivered professional SEO skills training through its various educators to all types of businesses and in all industry segments from retail and wholesale to SEO professional services and Internet Consultants. Training has been conducted by the Search Engine Academy for hospitals, charities, both US and Canadian governments, in tandem with the major search engines, as well as privately for major search engines. The Search Engine Academy conducts SEO skills training, occasionally for the US Patent office.
Petty has over 20 years experience in the corporate IT industry, as well as several years teaching and consulting with businesses who want to get better results with the search engines.
For more information about the course content and schedules, visit their Web site at or call toll free, (888) 807-5658.
###