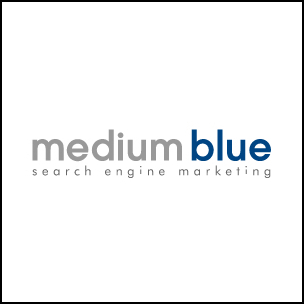 As a leader in the bottled water industry, it was important for us to work with a top-ranked search engine marketing firm willing to promise results
Atlanta, GA (PRWEB) August 24, 2006
Medium Blue Search Engine Marketing, an Atlanta-based search engine optimization company, is proud to announce the signing of its newest client, DS Waters, the U.S. leader in home and office bottled water delivery, whose regional brands include Crystal Springs, Alhambra, Kentwood Springs, Sparkletts, Hinckley Springs, Sierra Springs, and Belmont Springs. DS Waters has signed a two-year contract with Medium Blue and will utilize the company's roster of services to increase its visibility and raise awareness of its regional bottled water brands via its website, Water.com.
"As a leader in the bottled water industry, it was important for us to work with a top-ranked search engine marketing firm willing to promise results," said Joseph Silva from DS Waters. "Medium Blue offered us a compelling custom guarantee that was in line with our marketing goals, and we anticipate great online visibility and an influx of new leads from our campaign."
Medium Blue Search Engine Marketing will promote Water.com through its three strategic services: search engine optimization, online public relations, and website visitor conversion. Beyond driving new, search-referred traffic to DS Waters's site, Medium Blue has guaranteed that it will increase the number of orders placed online and enhance customer experience on the site. Medium Blue Search Engine Marketing, which was recently named the #1 SEO firm in two international studies this year, offers all new clients, including DS Waters, a custom guarantee based on specific data and company goals.
"Our partnership with the number one distributor of bottled water speaks volumes about our innovative solutions and proven industry reputation," said Scott Buresh, President and CEO of Medium Blue Search Engine Marketing. "DS Waters has established itself in the marketplace as an industry leader, and we look forward to further enhancing the company's overall online success and heightening recognition of its brands."
About DS Waters
Created in 2003, DS Waters produces and distributes bottled water products in the United States. The company, headquartered in Atlanta, Georgia, is the U.S. leader in home and office water delivery, with a focus on three-gallon, five-gallon and 1/2-liter single serve bottled water products. Water is bottled at more than 25 manufacturing facilities and then delivered by a fleet of over 2,000 delivery trucks to millions of homes and offices across the country. DS Waters employs approximately 4,800 people in more than 40 states. DS Waters' bottled water products include leading regional brands such as Alhambra, Belmont Springs, Crystal Springs, Hinckley Springs, Kentwood Springs, Sierra Springs, and Sparkletts. United under DS Waters of America, LP, these brands maintain stellar reputations and enduring values that are recognized and enjoyed by customers.
About Medium Blue
Medium Blue Search Engine Marketing, an Atlanta search engine optimization company, was recently named the number one search engine optimization firm in the world by respected industry resource PromotionWorld. Medium Blue's services include search engine optimization, visitor conversion, and online public relations. The company's experts in these areas are recognized industry leaders and have been featured in numerous publications, including ZDNet, WebProNews, MarketingProfs, DarwinMag, SiteProNews, SEO Today, ISEDB.com, and Search Engine Guide, and contributed to Building Your Business with Google for Dummies (Wiley, 2004). Medium Blue services a national client base, including Boston Scientific, Cirronet, and Windsor Communities. Visit MediumBlue.com to request a custom SEO guarantee based on your goals and your data.
###